Below are some of our most recent entries posted in the Hotels category - use the links at the end of the page to access all the articles individually.

One of the swankest new places to stay in Florence: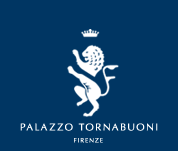 "Scheduled to open in early 2008, Palazzo Tornabuoni (866-753-6667), a stunning renovated 15th-century Florentine palace being divided into apartments, is offering fractional shares from around $230,000."

---
This story (we mentioned it a few weeks ago) has now made in into the NY Times:
"Tourists who want to sit in a cafe in the Piazza San Marco or visit the Uffizi may soon have to pay more for their hotel rooms. A measure, expected to be passed by the Italian Parliament at the end of the year, will allow cities to charge tourists a daily "bed tax" of up to five euros, or $6.30, per person in 2007."
I generally agree with this statement, "I think as long as the money goes into improvements no one should complain about the extra charge," - if you have enough money to visit Italy an extra $6 a day shouldn't be a big deal, but of course the burden falls on everyone, including the student and budget traveler. If it was a percentage of the room price, it would be more fair in my eyes.
---