Below are some of our most recent entries posted in the Italian Wine category - use the links at the end of the page to access all the articles individually.

September is a prime time of year to taste wine in and around Florence and the rest of Tuscany - the vineyards throughout the region are busy with the harvest and the towns are buzzing with activity. There are several festivals and tastings that happen this month every year - below we talk about just a few of them in the Chianti Classico region and Florence.
We went to one of the biggest this weekend in Greve, the Chianti Classico Wine Festival or "Rassegna del Chianti Classico" - sorry I didn't write about it before it took place! It is usually the second weekend in September every year though, so you can plan on that in the future. The weather (cool and lots of rain) kept the crowd down a bit this year, but made it easier for us to get to the wines we wanted to taste. This year the tasting glass was 10 Euro, which included 8 samples - 4 from the producer stalls, and 4 from the wine bar. It was more than enough - we actually gave our tickets away with a couple of punches left, and often people won't even punch your card if you are sampling more than one wine at a stand or take the time to spend a few minutes with the producer. This event takes place in Greve's charming and historic triangular main square, Piazza Matteotti.
Continue reading
September Wine Tastings in Tuscany & Florence
.
---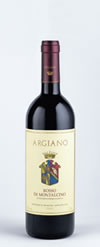 The 2005 Rosso Di Montalcino from Argiano is a very nice "baby" Brunello. If you are looking for something that costs much less than a Brunelo di Montalcino but in the same style, this rosso should do fine. A little tight on the nose, with a hint of menthol - but very full flavors of red fruit and surprisingly smooth on the mid-palate and finish. 100% Sangiovese Grosso from vineyards surrounding this famous estate.

---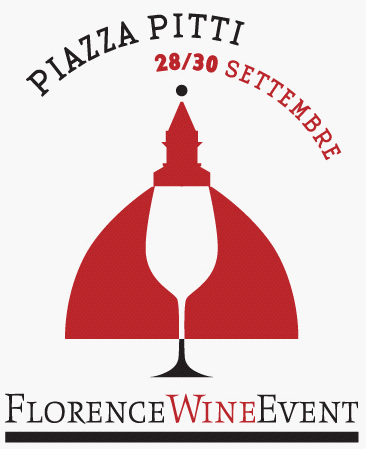 If you are in Florence this weekend there is a wine tasting event centered around the Piazza Pitti and other locations of the oltrarno (the other side of the Arno). €10 for the glass will get you 16 tastes from many popular wineries. We suggest trying the following: Casale dello Sparviero (a small producer from Castellina), Castello del Teriiccio, Il Borro and Villa Mangiacane. There is more information here.

---

Tonight we opened a bottle of what was one of my favorite Vin Santos since getting to Florence - the one from Castello Verrazzano. The new wine is the 2003 vintage, the 2001 was the last vintage and it has been gone from shops in Florence for awhile. Unfortunately on the first taste I have to say this wine is a major pass - all I could get from the nose was alcohol, and after the initial strong alcohol smell blew off, it just smelled like a weak glass of rubbing alcohol. It tasted the same, with maybe a butterscotch candy thrown in. The alcohol actually burned my throat and the finish was very hard. Nothing like the 03, no warm flavors of honey and caramel, no aromas of flowers, peaches or toasty oak. It was almost grappa like - very surprising, and ultimately disappointing.
To make this story even worse, the bottle is now a half liter - it was formally a 750 - but the price is the same - €21! So overall not a very good effort from this large, reputable vineyard - and expensive at that. Maybe it was just an off bottle, but at that price, it will be hard to try another one.
---
An article about house wines and food - it made me hungry!
"In my favorite no-frills eatery in Florence, Trattoria Mario, you sit at communal tables with workers and tourists and they bring you Tuscan bean soup, rigatoni with meat ragu and a massive bistecca all fiorentina. They pour a sturdy red wine that goes well with the beef. I have no idea what it was, probably Chianti, but nothing could have been better with the blood-rare beefsteak."
The full article is here, and the restaurant's website is here.
---
I had a great time Friday at VinItaly - what a show. I can't wait for next year already and hopefully I will get to spend some more time there. I got to meet several wine makers - the first one I am reporting on here is Casa Emma:
I sat down with Fabrizio Benedetti of Casa Emma for a tasting on their wines. Their 2003 Chianti Classico Riserva got a score of 91 points from the Wine Spectator and Gary Vaynerchuk of Wine Library TV gave it 96 points (you can watch the video here). That caused the wine to become very scarce in the U.S. - they have about another 25 cases at the winery but that is it for the 03 (which in general was a very good vinage in Chianti). Fabrizio told me that in his opinion the 2004 Riserva is actually a better wine - I guess we will see what the critics say soon enough. Casa Emma Riservas spend 18 to 20 days on the skins, and are not put in small barriques but in the larger traditional Chianti oak casks - the oak is French but the casks are made in the north of Italy (interesting to note that several people I spoke to are using American oak to age their Chiantis). Fabrizio stressed that Casa Emmas likes to make wines that are ready to drink now - and their Chianti Classicos (the 04 and 05) were definitely the lightest and least tannic of all the Chiantis I tasted. The 05 was just recently bottled, and is a particularly light wine due to the rainy summer. Casa Emma recently acquired an additional 10 hectares very near their property, 5 of which have been planted with Sangiovese (and are several years away from production), and 5 which are still not planted. Like many of the other wine makers I spoke too they are definitely planning for growth.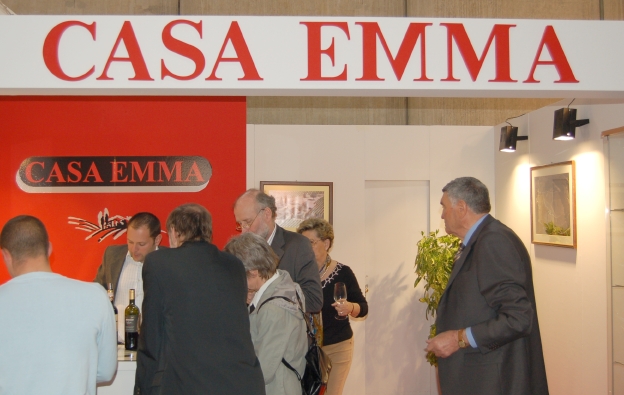 ---

Here is yet another quality Chianti Classico, this one from Fattoria di Rignana:
"Vintage 2004 - Chianti Classico D.O.C.G Fattoria di Rignana produces a Chianti Classico whose characteristic colour, body and bouquet have captured the imagination of eminent connoisseurs of wine. The Chianti of Rignana carries the seal of the Consortium of Chianti Classico."
Pleasant, spicy and fruit forward, with notes of black pepper and cherry, smooth mid palate with earth and smoke undertones, and a rather clean finish. 80/20 Sangiovese/Canaiolo, 12 months in barriques. A very nice wine at this price (about €9).
---

Another stellar Chianti Classico from the Castellina area - just a special place on earth for producing wine. Beautiful ruby color with nice clarity, and no bricking at the edges. A fruity and intense nose with a subtle sweetness - solid flavors of cherries, black cherries and plums burst on the palate at first taste. A surprisingly smooth mid palate but with decent structure (the wine spends 8 months in French oak), this is a wine that should last a bit. A really solid Chianti Classsico with just a little something different - I would have thought it was a touch of Merlot in the blend, but the blend is 90/10 Sangiovese/Canaiolo. I liked this wine very much and have a bottle of their highly regarded IGT (or "Super Tuscan") "Bruciagna" laying in wait.
---
Good article from the NY Times about Amarone: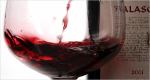 "CONTRARY to a widely held belief, big, powerful, almost monstrously concentrated wines are not a California invention. No, before the first California wines sent the alcohol meter reeling toward 17 percent, Amarone from Italy was setting the standard for dense, lush red wines that were routinely 15 to 16 percent alcohol.
But unlike some of those newfangled California wines, which have the comic, pumped-up character of professional wrestlers, a good Amarone has the more refined muscularity of a naturally robust athlete. It's a wine that you can't imagine any other way.
Amarone, or Amarone della Valpolicella, to give it its more formal name, is the flag-bearer of a special class of wines that are made from dried grapes. Amarone uses the same blend of grapes as Valpolicella, its lighter red sibling in the Veneto region: mainly corvina and corvinone, along with some lesser grapes like rondinella."
---

I can't believe I haven't written about this wine yet - it is one of our favorites and I have probably had more of this than anything except the Artimino Chianti since we got to Florence. I was a huge fan of the 2001, a remarkable wine and a great value at about €14 a bottle. The new release is the 2003 and at only €10 and change it may be an even better bargain than the 2001 (if not quite as a superlative wine). We had a bottle tonight with dinner and it is just sublime. You can't believe it is a €10 wine when you are drinking it. Casale dello Sparviero is a small producer in the Castellina area, and the riserva is made from hand harvested 100% Sangiovese. It is fermented in stainless steel and cement vats and then put into oak for 18 months, followed by 6 months in the bottle before release.
Continue reading
Casale dello Sparviero Riserva 2003
.
---