The Novecento (Twentieth Century) Museum is dedicated to Italian art of the 20th Century and offers a selection of around 300 works, which are located in 15 exhibition areas, in addition to a study room, a cabinet of drawings and prints, and a room for conferences and projections. The museum is located in the ancient Spedale of the Leopoldine in Piazza Santa Maria Novella.
Opening Hours
Summer hours (April 1 to September 30)
Monday, Tuesday and Wednesday 10:00 to 21:00
Thursday 10:00 to 14:00
Friday 10:00 to 23:00
Saturday - Sunday 10:00 to 21:00
Winter hours (October 1 to March 31)
Monday, Tuesday and Wednesday 10:00 to 18:00
Thursday 10:00 to 14:00
Friday 10:00 to 21:00
Saturday - Sunday 10:00 to 20:00
Cost of ticket:
Museum: € 8.50 (reduced: € 4 for 18-25 years and> 65 years and college students, free for under 18 years of age and groups of students and their teachers, tour guides and interpreters, people with disabilities and their carers, ICOM members, ICOMOS and ICCROM)
Temporary exhibitions:
€ 4 (reduced: € 2 for 18-25 years and> 65 years and college students, free for under 18 years of age and groups of students and their teachers, tour guides and interpreters, people with disabilities and their carers, members of ICOM, ICOMOS and ICCROM)
Cumulative museum and exhibition: € 10 (concessions € 6)
Annual subscription: € 10
Visits and activities: € 5
---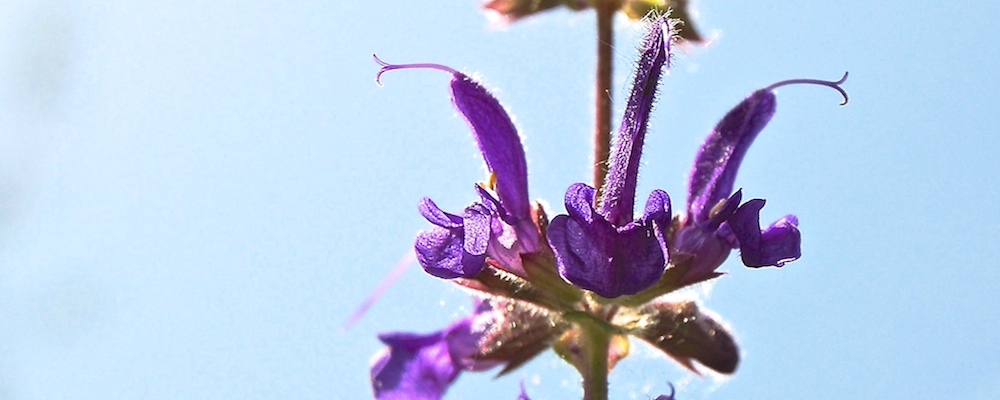 The Iris Garden is one of Florence's best hidden secrets, most likely due to the limited time it is open each year. The garden is on a lush hillside accessible from the east side of Piazzale Michelangelo. It makes a great place to get away from crowds and the city for a quiet stroll. The garden belongs to the "Società Italiana dell'Iris" (the Italian Iris Society), an association that promotes the flower. An international competition is held by them each year for the cultivation of the Iris. Through a combination of flowers a display is created annually that has the color of the iris represented in the coat of arms of Florence.
The garden is only open in May! From the 2nd to the 20th, Monday to Friday from 10 am to 12:30 pm and from 3 pm to 7 pm, and Saturday and Sunday from 10 am to 7 pm.
---
MOSTRA INTERNAZIONALE DELL'ARTIGIANATO
2014 dates: April 24th to May 1st
Forezza da Basso

The "Mostra Internazionale dell'Artigianato" or "International Handicrafts Market" welcomes artisans from all over the world as well Italy. This is a great fair full of hand-made crafts from all over the world - clothing, furniture, carpets, jewelry, silverware, collectibles, gifts, wine & food. It features traditional handmade products that inspired by ethnic and classical history, and a mix of contemporary and classical tastes.
Visiting the Fair
For eight consecutive days, from 10:00 to 23:00, more than 800 exhibitors from all over Italy and 50 foreign countries are waiting for you with their "hand made" creations, live demonstrations, events, performances, and more.
New Features for 2014
New features for 2014 edition of the Fair are: Bellezza e Benessere (Health & Beauty), Garden Art, Centomestieri (A Thousand Trades), and the Tuscan Handicraft Museums.
---
The Mercatale di Firenze will be held in Piazza Santa Maria Novella on the first Saturday of the month, starting on April 5th, 2014. This market (if I am reading the Italian correctly) is the one that used to take place in both Piazza Repubblica and Piazza Santa Croce once or twice a month (sometimes there would be extra dates around holidays, etc.). There is no market day in August (of course!) but supposedly it will start up again in September and take place all year long.
Continue reading
Mercatale di Firenze
.
---
These two events are now joined and usually take place on the second Sunday of each month. To stay up to date, visit their website here.
The "Fierucola" is the traditional event dedicated to nature and organic farming, and the "Lungoungiorno" is an event sponsored by the Foundation of Florence for the Arts and Crafts and entirely dedicated to high quality crafts. Together now it is a great day of art, crafts, food, tours and events.
"Lungoungiorno + Fierucola" takes place at the Vecchio Conventino Space for Arts and Crafts (SAM), on the second Sunday of each month.
Locals and tourists can spend the whole day with the artisans, their art, and the amazing local food. Lungoungiorno + Fierucola is an opportunity to watch artisans at work, hear their stories, and get closer to their crafts and their workshops.
---
Each year on March 8 International Women's Day is celebrated throughout the world. The first International Women's Day was held in 1911. Thousands of events occur to mark the economic, political and social achievements of women. Organisations, governments, charities, educational institutions, women's groups, corporations and the media celebrate the day. Italian's call this day "Festa della Donna" and in Florence it is widely celebrated and usually includes giving women a traditional bouquet (which you will find in flower shops all over Florence):
"Traditionally the women are given a small bouquet of mimosa - yellow flowers in a small cluster, that emit a sweet fragrance, and spend the evening without male company."
(We usually break with the latter part of that - as I make a special dinner for the women in my life)
The origins of this day are many, including:
"...memorializing two events outside of Italy: a March 8, 1857, strike by women garment workers in New York, which led to the formation two years later of the first women's union in the United States, and a strike by Russian women calling for "bread and peace" on March 8, 1917 (February 23 on the old Russian calendar but March 8 in the rest of the world.)"
---
Florentines seem to take as much pride in their dogs as in most things - which is a lot. On any sunny Sunday in the center of town you are usually treated to a wonderful display of all kinds of breeds. Here are some we photographed in the last few years: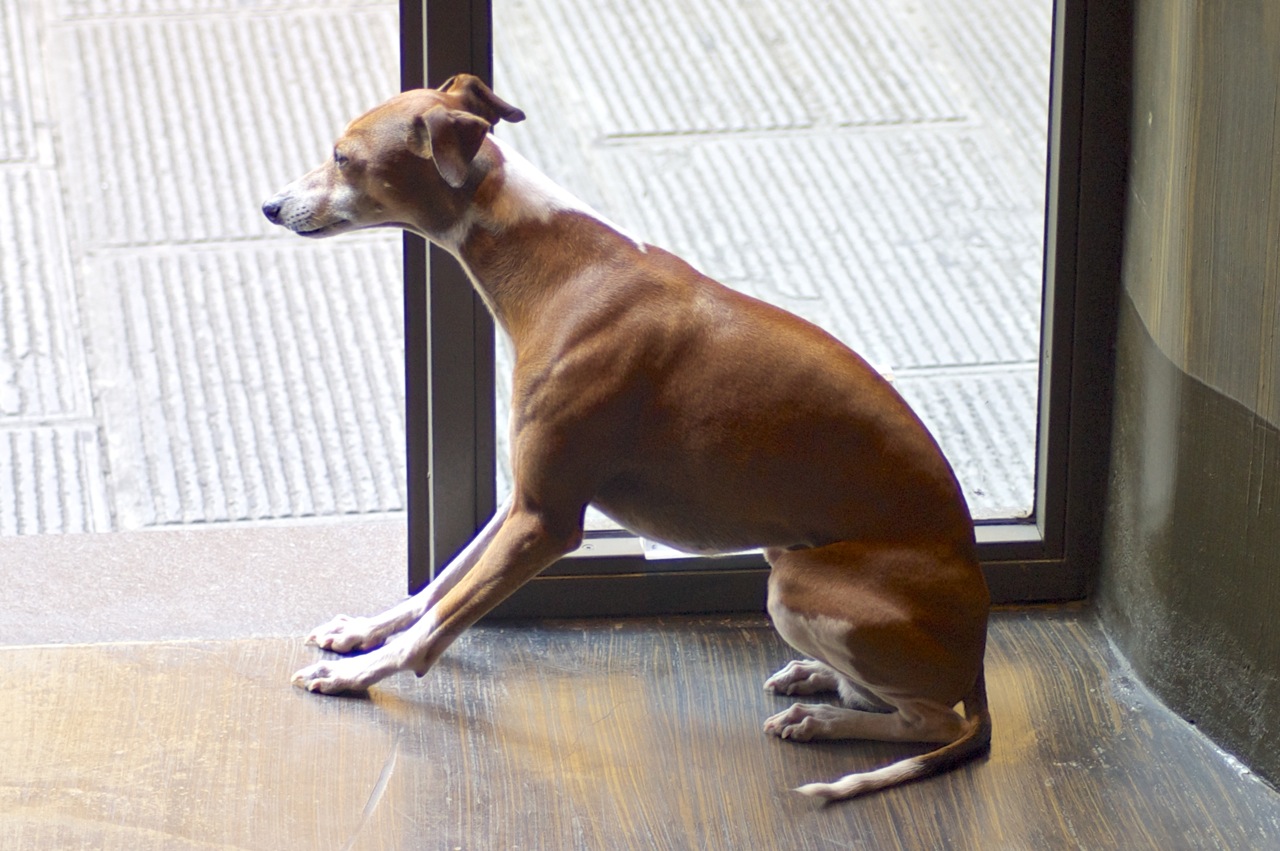 (This is Salvatore above - actually a dog of a friend of ours)
Continue reading
Florentines and their dogs
.
---
Florence-On-Line is pleased to present this introduction to sculpture in Florence from Alexandra Korey. You can find more of her writing on Florence at: www.arttrav.com
You probably know that Florence is the city in which the Renaissance was born. You may not be totally familiar with the concept that the style we call Renaissance first became apparent in sculpture, rather than in painting and architecture, which followed soon after.
Quattro Santi Coronati (Four Crowned Saints), Orsanmichele
Some of the first sculptural works in the Renaissance style were made for Orsanmichele, a building in the center of Florence that was the city's grain storage building, but that turned into a church because of a revered Madonna housed there. Each of the guilds of Florence were charged to make a sculpture for Orsanmichele's exterior niches, and it's here that we see a kind of face-off between Ghiberti, an older generation artist working in bronze, and the young upstart Donatello, making his first marbles in the first decade of the 1400s. All of the works in the niches now are copies, but they're worth looking at, or you can visit the Orsanmichele museum to see the originals (open only on Mondays from 10am to 5pm - and it's free).
Continue reading
Where To See Renaissance Sculpture In Florence
.
---
This view of the Ponte Vecchio is provided by Madame Tina luxury vacation rental in Florence.
---
Popularly known as the "Gaddi Torso" for the wealthy Florentine family that possessed it in the early 16th century, this sculptural fragment of a faun or centaur - half man, half beast - was probably "discovered" in Rome.
It is of Greek origin, from around the second century B.C. and may have been in the private collection of Lorenzo Ghiberti before coming to the Gaddi.
It is one of the most perfect pieces of sculpture I have ever seen (yes, I am putting this piece up there with the Pietà of Michelangelo) - it is so alive, so coiled - I always expect to see it spring off the pedestal. I am not sure why the scholarship has the history as it does, it is hard to find a lot of detail on pieces like this in English. But why it is listed as "Fauno" and not just a fragment from something else is purely an interpretation of the pose - the centaur tied with his hands around his back is an iconic image of the late Hellenistic period - and it must be assumed that is what scholars see when looking at this. Remarkably and I think correctly it has never been "restored" - meaning hands, arms, legs, etc. attached from speculation. If it had been I think it would have lost much of its power.
This (smuggled) photo is from part of the "New" Uffizi and this piece's new permanent home. It used to be in the first room on the right in the main corridor on the top floor (when you reached the top and "entered" the museum proper, you would have to turn to the right and look at it from the corridor in the room full of other Greek and Roman sculptures). Now it is in the newly renovated part of the museum on the opposite side, which is painted a rather gaudy red. Again, according to current scholarship this was how these salons were originally set up and painted. I don't mind the color as much as the hallway like feeling of the room - the viewing experience, after all this work on the new rooms of the museum, seems cramped and rushed as most people at this point are just shuffling to the exit.
Still, this piece alone is in my top ten reasons to visit Florence. Try to see it off season or late in the day so you can spend some time in front of it without huge crowds around you.
---