Home
/ This Month
This Month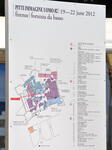 Like every other month of the year there is a lot going on in Florence, but the killer event each January is Pitti Uomo. The fashion world pretty much dominates the month, with the "beautiful people" taking over the city for events, parties, and of course the major trade exhibition at the Fortezza da Basso. Although Pitti Uomo is a trade only event, if you are adventurous there are ways to get in...
read more.
---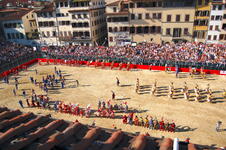 There is one historical event that overshadows all others in June in Florence - the "Calcio Storico" or "Calcio in Costume". This is a medieval tradition which has taken place in the city with only minor breaks for centuries. It is a semi-polarizing event for Florentines and not without recent controversy, including the suspension of the event for a season several years ago to excessive violence. ...
read more.
---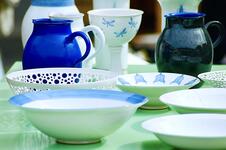 Some wonderful events (and usually impeccable weather) await the visitors to and residents of Florence in October, including one of our favorite annual events, the Fiera della Ceramica (ceramics festival) in Piazza Santissima Annunziata Piazza Santa Croce (for the first time in 2023). Major October events in Florence: The major religious event of the month is the Feast of St. Reparata, annually o...
read more.
---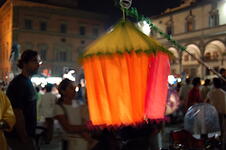 September in Florence is one of our favorite months: the weather cools off, there is the magical Festa della Rificolona in Piazza Santissima Annuziata, and multiple outstanding wine events, including the Carro Matto in Florence, Vino al Vino in Panzano, and the Expo del Chianti Classico in Greve. Festa della Rificolona Each year on the evening of September 7th is the Festa della Rificolona. This i...
read more.
---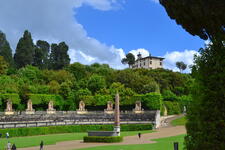 Summer in Florence is full of things to do, and "Ferragosto" (the tradition of taking off the last two weeks of August and closing everything down*) is not as extreme as it can be (or used to be) in other Italian cities, since so many tourist focused businesses stay open now to cater to the clientele that visits this time of year. Besides the obvious visiting of churches and museums, which usuall...
read more.
---
---