Home
/ Allora (our blog)
Allora (our blog)
"Allora" is our blog, where we keep things related to Florence that are timely but transitory and don't fit into our evergreen content. You can find one-off events here, news that may affect your travel, photos, videos, etc.

Posted on Tuesday, Sep 12, 2023
: Here is something different to do if you are visiting Florence in September and October: On seven different days, seven unique villas in Fiesole will open their gardens for public visits. This is an extraordinary opening of some of the most beautiful gardens in Tuscany. Called "Visits to the Gardens of the Villas of Fiesole", the event returns in September, with the cycle of visits promoted by t...
read more.
---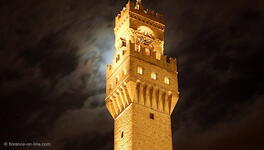 Posted on Friday, Aug 4, 2023
: This August 6th, citizens of Florence are cordially invited to experience the city's rich history and artistic heritage by exploring its museums free of charge. Some of Florentine Civic Museums are: Museo di Palazzo Vecchio Santa Maria Novella Museo Stefano Bardini Museo Novecento Cappella Brancacci Fondazione Salvatore Romano Torre delle ZeccaDiscover how this fortress once sealed Florence's ...
read more.
---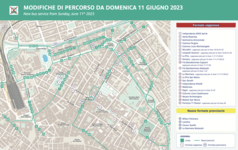 Posted on Tuesday, Aug 1, 2023
: On Sunday, June 11, 2023, a new phase of construction of the Florence Tramway was started. This will alter several bus routes and at the moment there is no date for when this construction will end. Above is a map (PDF of the map - better for printing and reading) showing the "Fermate soppresse" or the "suppressed stops" for all of the lines combined, as well as the "Nuove fermate provvisorie" or n...
read more.
---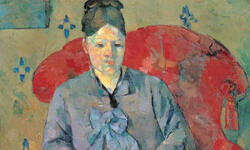 Posted on Friday, Mar 9, 2007
: The exhibit "Cézanne in Florence" at the Palazzo Strozzi is fantastic. A strongly curated show, that is well documented (details on every work in Italian and English, plus some notes specifically for children) and has many amazing works by Cézanne and others. The exhibit is meticulous in laying out the details of the two collectors, Egisto Paolo Fabbri and Charles Alexander Loeser, who first owned...
read more.
---
---