Home
/
Travel Tips
/
Airports
/ Florence Airport
Florence Airport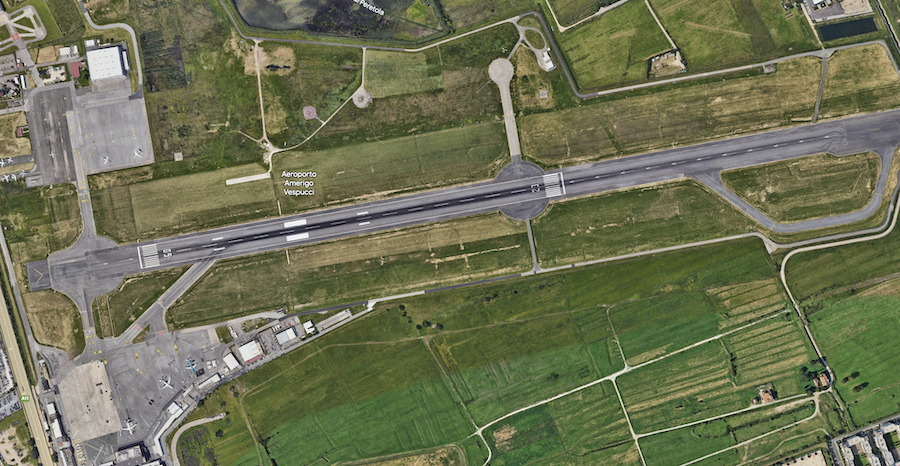 The Florence Airport (FLR) is officially named Amerigo Vespucci Airport and is also known to many people by its old name Peretola (some old road signs still have this name on it, more history of Peretola here), which is what the area where the airport is located is called. The airport is about 5 kilometers from the city center. There is a fixed taxi fare of € 22 (nights, Sundays, and baggage are extra) from the airport to the center.
This is a small airport, with one runway (which expanded to handle larger planes about 10 years ago) - there is a larger airport at Pisa, Galileo Galilei, which is about 80 kilometers away. Florence Airport has a bar/cafè, a duty free shop, and a currency exchange. The airport handles about 2 million passengers a year.
Transportation:
Car Rental: Car Rentals are located at "Palagio degli Spini", connected to the airport by a free shuttle bus that runs every 20 minutes. The shuttle bus stop is inside the short term car park, just outside the terminal.
Tram: The airport is now also serviced by the Tramvia line 2 (called Vespucci), which gets you to Firenze SMN in about 20 minutes. Fares start at € 1,70. For schedules and more details visit the official site of the Tramvia here.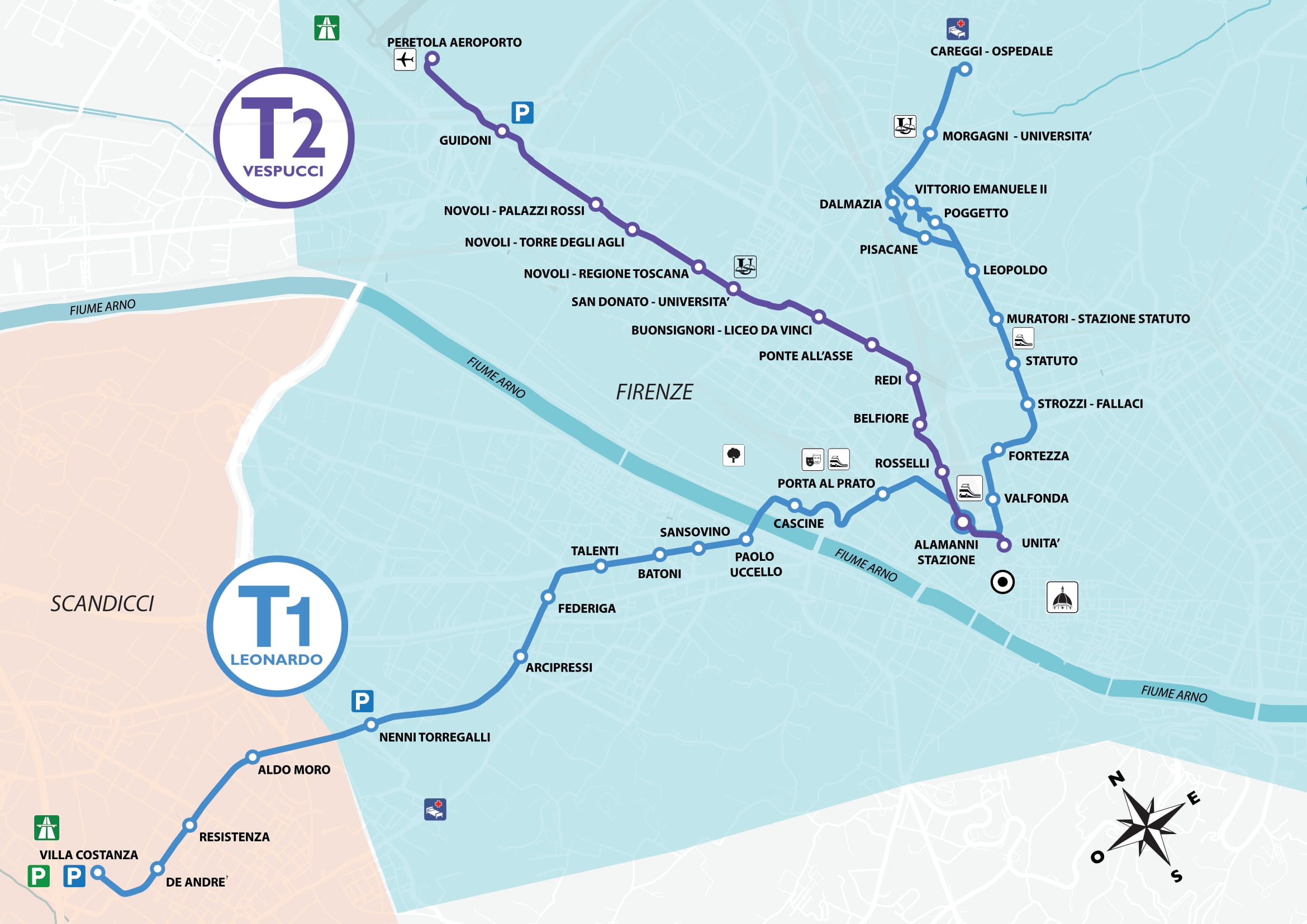 Bus: I am under the impression that the bus line known as VOLAINBUS | FIRENZE AIRLINK has stopped service as of December 31, 2022. If anyone has information on this please leave a comment, but I got this information from the official BUSITALIA website.
Taxis: If you don't want to use public transportation there is a taxi stand with a fixed rate to the center of Florence starting at € 22, plus additions.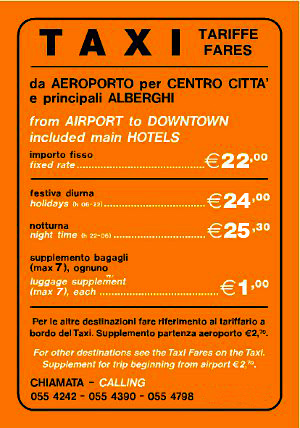 Amerigo Vespucci Airport on the map:


Last update:
comments powered by

Disqus