Home
/ Buses
Buses

ATAF is the local bus company in Florence - their ubiquitous orange buses (and some are now red too) are everywhere - some are big, some are small, some run on natural gas, and some run on electricity. From their website: "ATAF, Azienda Trasporti Area Fiorentina, represents a consortium of nine municipalities: Bagno a Ripoli, Calenzano, Campi Bisenzio, Fiesole, Florence, Impruneta, Scandicci, Ses...
read more.
---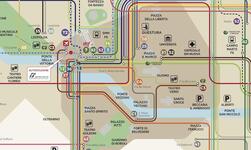 The above map is a small section, the full map is below Since 2022 the buses system in Florence has switched from ATAF (Busitalia) to Autolinee Toscana. As of this moment (summer 2023), there doesn't seem to be a comprehensive map of the routes available from Autolinee Toscana, but the map below is an older version from ATAF - most of the lines are the same by number, and on the Autolinee Toscan...
read more.
---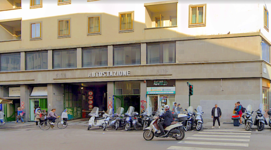 At some time in late 2021 the bus system for Florence and the region of Tuscany changed over to Autolinee Toscane. The old SITA bus depot (called the "FIRENZE AUTOSTAZIONE" in Italian) on via Santa Caterina, close to Firenze SMN (the train station) is now used by Autolinee Toscane, and is still the location for many regional buses, like the line to Siena, but the local Florentine buses have beginn...
read more.
---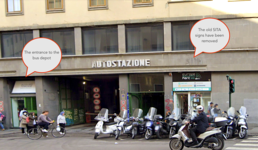 This information is out of date! SITA (short for "Busitalia"), stopped being the bus service in Florence, Italy on October 31, 2021. Management of Florence's bus service was shifted to Autolinee Toscane, which is in charge of bus services throughout Tuscany. Busitalia has service in Umbria, Venento, and Campania, and it looks like they have one route left in Tuscany - The Mall Bus. The airpor...
read more.
---
---