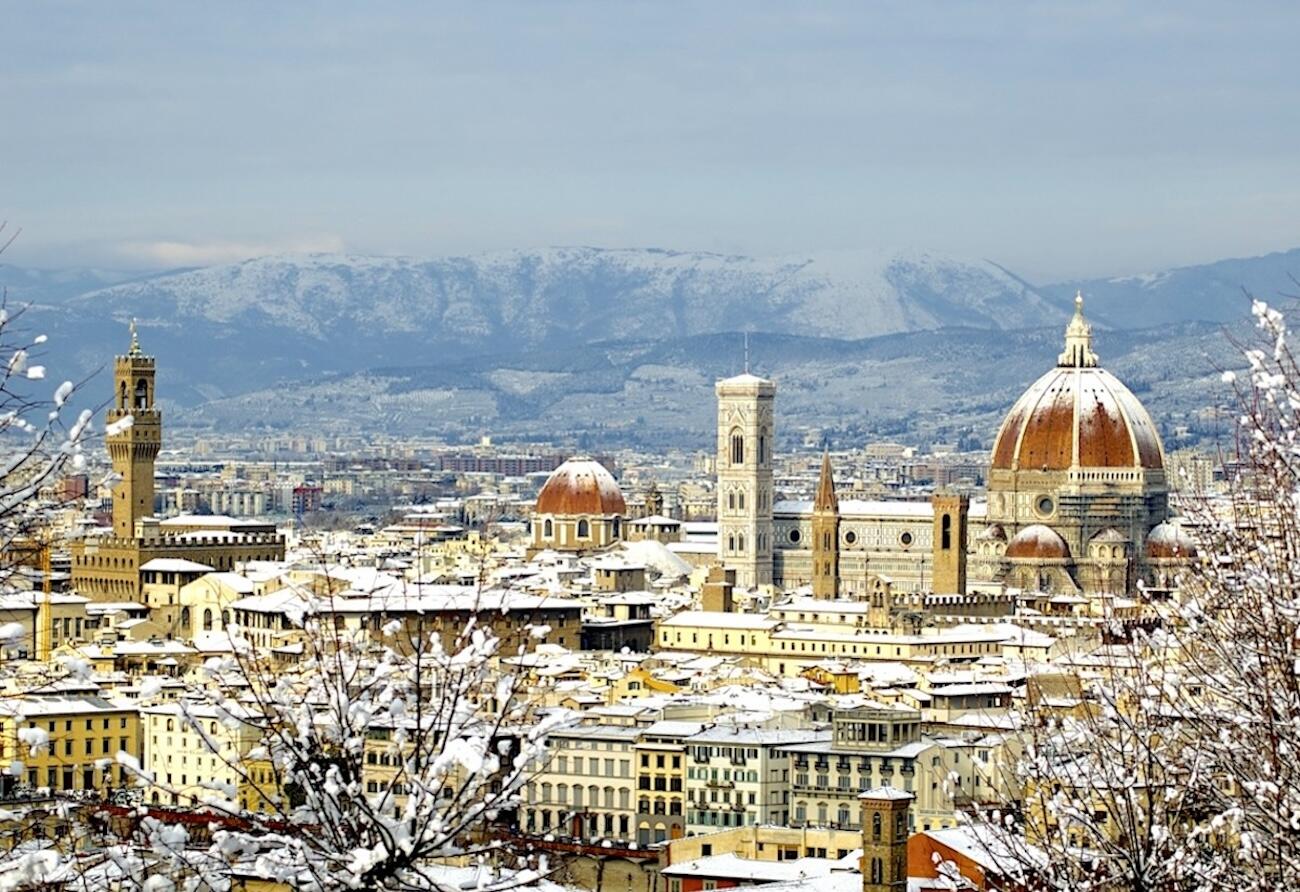 Florence in the snow as seen from San Miniato al Monte in 2009 December is a special time to be in Florence - the winter light makes for fantastic sunsets, and the Arno can be very still at times, pro... Continue reading
Travel Tips
The best place to exchange - change money (cash) in Florence is with Carlo (or his son Marco) in their tiny shop (actually just a window you walk up to)...

Continue reading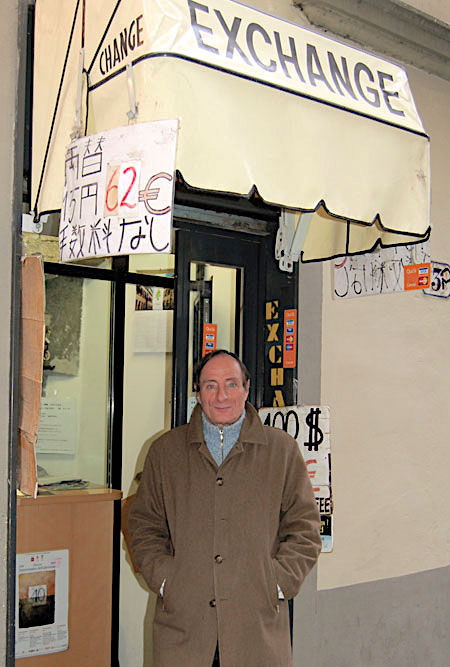 Maps
Inside the old city walls of Florence (well, what used to be the walls and is now the "viale" or large avenue circling the city), driving (and parking!) is...

Continue reading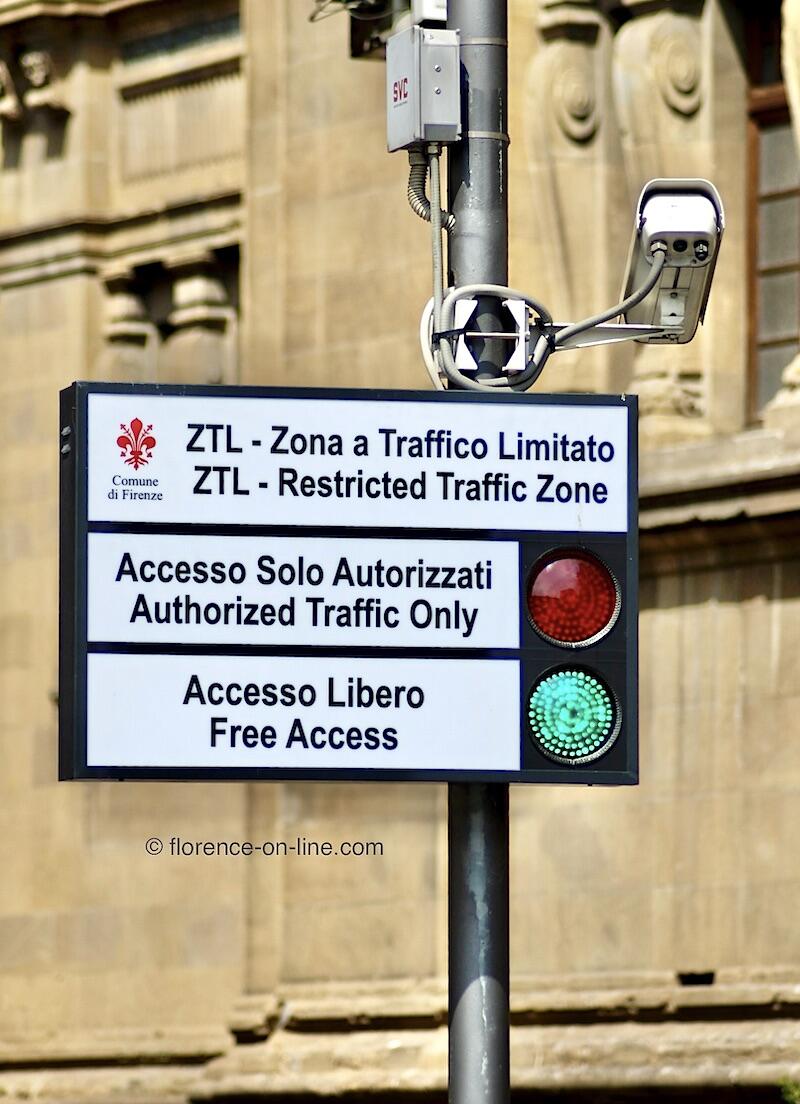 What's new in Florence:
In Events
: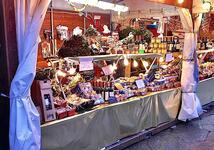 Since Italians don't have Thanksgiving to interfere, they get right down to business and start thinking about Christmas in mid-November, by which time the shops are already decorated and pushing their Christmas wares. By December the streets in the center will be draped with lights and Piazza Repubblica and Piazza Duomo will put up their annual Christmas trees. But you really know Christmas is com...
read more.
---
In This Month
: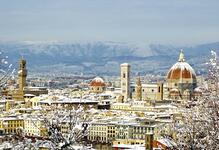 Florence in the snow as seen from San Miniato al Monte in 2009 December is a special time to be in Florence - the winter light makes for fantastic sunsets, and the Arno can be very still at times, providing some great picture taking opportunities. The city is always lit up and decorated, giving the whole center a festive and magical feeling. There are Christmas markets everywhere, and if you are ...
read more.
---
In This Month
: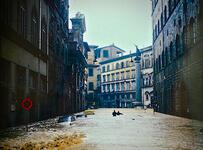 Florence marks the beginning and end of November with a huge historical anniversary, and an international sporting event: the somber remembrance of one of this cities worst tragedies, the epic Flood of 1966 on November 4th, contrasted by the lively Firenze Marathon, traditionally held near the month's end. This year's race takes place on Sunday, November 26th. In between there is the annual Olive...
read more.
---
In Piazzas
: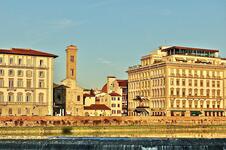 Situated on the northern side of the River Arno lies Piazza Ognissanti, an often overlooked but historically rich and vibrant square. Historical Core The heart of the Piazza is the Chiesa di Ognissanti (All Saints Church). This church, founded in the 13th century by the Benedectine Umiliati order, witnessed Baroque-style makeovers in the subsequent centuries. A treasure trove for art enthusiasts...
read more.
---
In Palazzi
: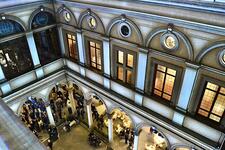 Palazzo Strozzi is a Renaissance palace in Florence, Italy, commissioned by the wealthy and influential Strozzi family. Its construction began in 1489 and was completed in 1538, representing the flourishing of Renaissance architecture and art during that era. The Family The Strozzi family was one of the most powerful and prosperous families in Florence during the Renaissance. They were bankers, ...
read more.
---
---
In Allora (our blog)
: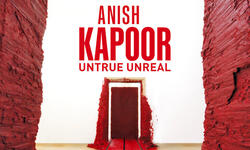 New Anish Kapoor exhibition at Palazzo Strozzi in Florence October 7, 2023, to February 4, 2024 The upcoming Anish Kapoor exhibition at Palazzo Strozzi in Florence is a must-see for any fan of contemporary art. The exhibition features a wide range of Kapoor's work, from early pieces to recent creations, including a new work created specifically for the Renaissance courtyard of Palazzo Strozzi. ...
read more.
---
In This Month
: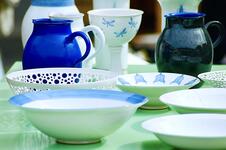 Some wonderful events (and usually impeccable weather) await the visitors to and residents of Florence in October, including one of our favorite annual events, the Fiera della Ceramica (ceramics festival) in Piazza Santissima Annunziata Piazza Santa Croce (for the first time in 2023). Major October events in Florence: The major religious event of the month is the Feast of St. Reparata, annually o...
read more.
---
In Markets
:
There is a fantastic organic food (and more - like wine, textiles, and hand made arts and crafts) market on the third Sunday of every month in Piazza Santo Spirito. Market Tips The market takes place on the third Sunday of each month The market is open from 9 a.m. to 7 p.m. Arrive early if you want to avoid crowds Bring euros, as many vendors may not accept credit cardsOfficially this market is...
read more.
---
In Events
: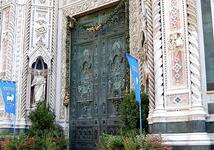 St. Reparata has her own niche to the left of the main center door of the Duomo, just one indicator to her importance to Florentine religious history Santa Reparata is celebrated as a saint of the Catholic Church and the co-patron saint of Florence annually on October 8th. The ancient Cathedral of Florence is dedicated to her worship due to the legend that she miraculously interceded on behalf of...
read more.
---
In Day Trips
: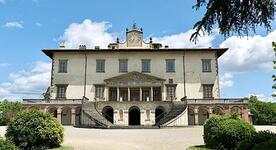 Poggio a Caiano is a former Medici villa at the foot of the Albano hills. It is on record as being the only surviving architectural structure commissioned by Lorenzo the Magnificent, and became a favorite of his that was used by the family dynasty for centuries. It was also one of the favored summer residences of the grand duchess of Tuscany Elisa Baciocchi Buonaparte, Napoleon's sister, and the p...
read more.
---
About
Florence-On-Line is an evergreen yet evolving guide to Florence for art, culture, history, and food lovers. Written and curated by former and current residents of Florence, it features in depth knowledge and personal opinions on museums, art, architecture, churches, and events, as well as information and recommendations on where to eat, shop, and stay.