Home
/
Churches & Cathedrals
/ Santa Maria Novella
Santa Maria Novella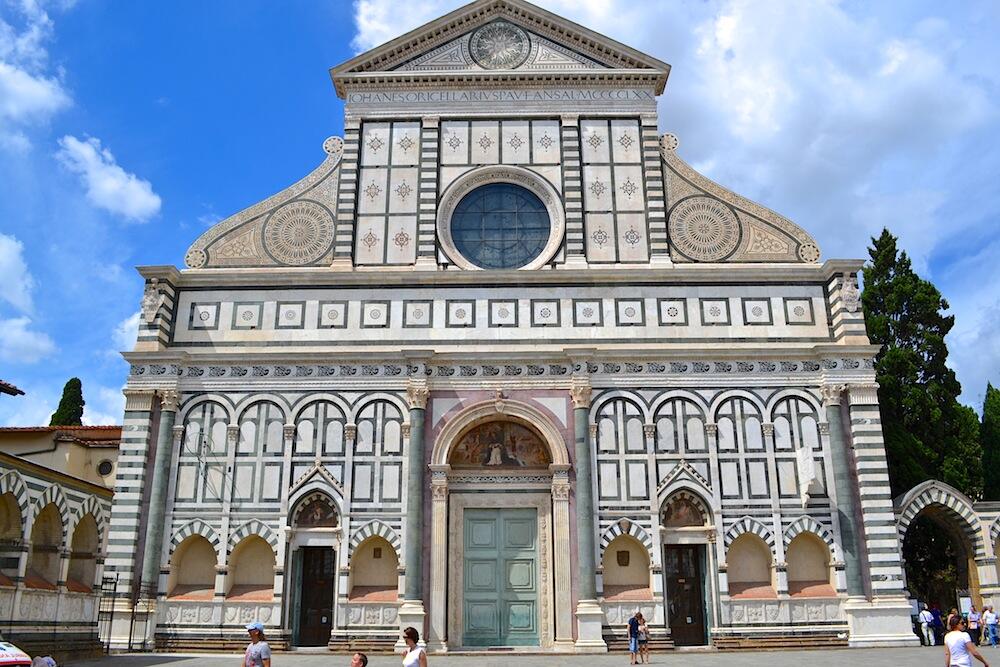 Started in 1221, Santa Maria Novella is chronologically the oldest great basilica in Florence. It was designed by two Dominican friars, Fra Sisto Fiorentino and Fra Ristoro da Campi, and the Dominican order still operate the church. Further work on the basilica continued on commission from Giovanni di Paolo Rucellai who asked Leone Battista Alberti to complete the magnificent façade. The structure is a good example of humanist architecture, with proportion and classically-inspired detailing creating a balance with the pre-existing medieval part of the façade.
The interior of the church contains splendid works of Gothic and early Renaissance art by masters such as Giotto, Lorenzo Ghiberti, Filippino Lippi, Sando Botticelli, Giovanni del Biondo, Brunelleschi, and Michelangelo. The masterpieces in the The Strozzi chapel depict the first tale of the Decameron by Giovanni Boccaccio, when seven ladies decided to leave the town and flee from the Black Plague to the countryside.
You can enter the complex from Piazza Santa Maria, to the right of the church, and also from the newer entrance that is accessed from the tourism office at Piazza Stazione 4 (across the street from the Firenze SMN).
The Opera Santa Maria Novella (Opera in Italian meaning "work" or in this case more literally "the operation and/or workings" of) maintains a fantastic YouTube site with many videos of the happenings and events at the church. Here is an introduction of the church and many of its treasures - be prepared to be overwhelmed:
See the image for opening times: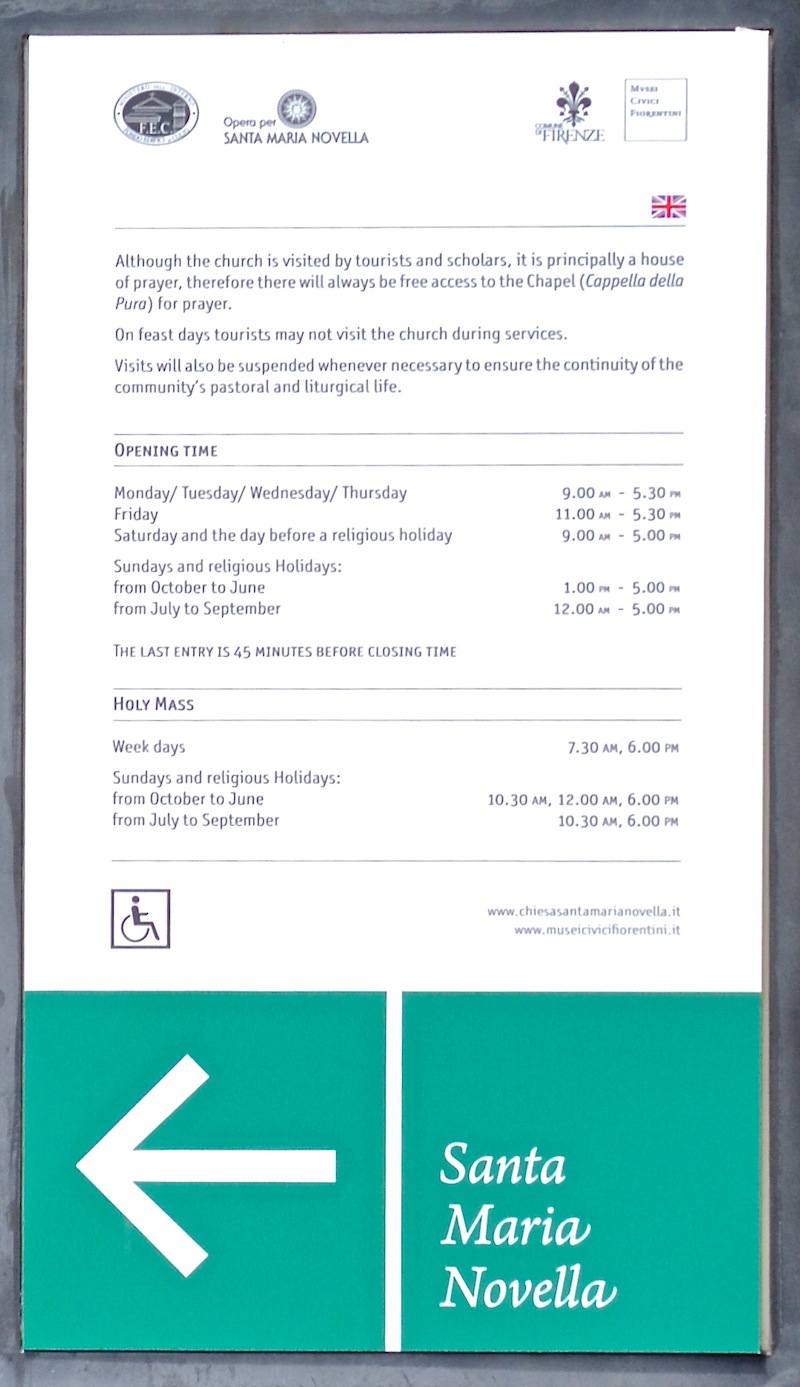 There is an entrance fee for non residents:
FULL PRICE € 5.00
REDUCED PRICE € 3.50
Senior citizens aged over 65
students groups under the age of 18
FREE OF CHARGE
Residents of the Municipality of Florence
Children up to 5 years of age
Disabled visitors and their carers
Members of religious orders or congregations and diocesan clergy
Leaders of school parties or groups (1 every 15 members)
Tour guides
Members of ICOM, ICOMOS and ICCROM
Visitors are required to pay for their ticket at the ticket office before entering the church.
Payment by credit card, bank card, checks, etc.. will not be accepted (cash only)

Last update:
comments powered by

Disqus