Home
/
Events
/ Feast of St. Reparata
Feast of St. Reparata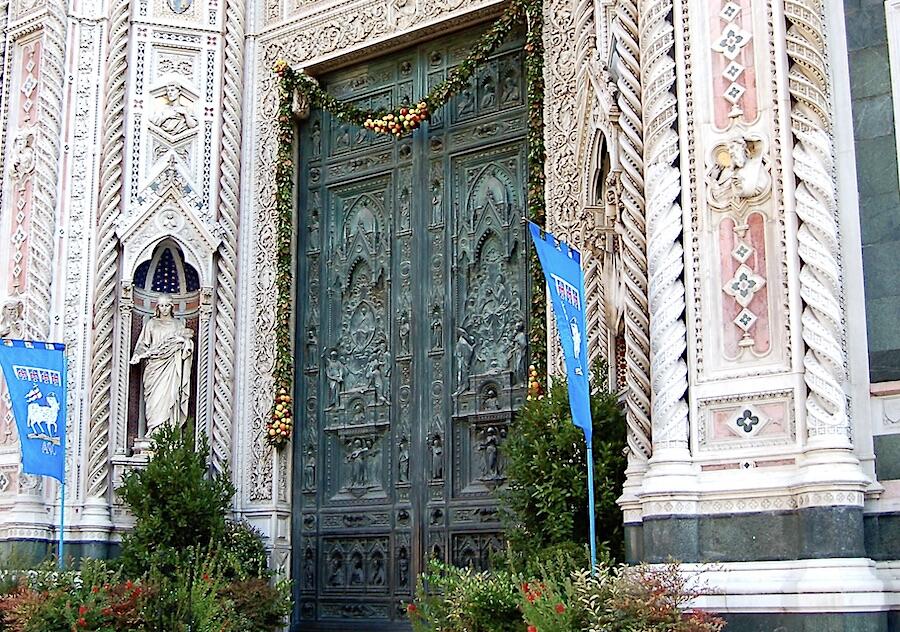 St. Reparata has her own niche to the left of the main center door of the Duomo, just one indicator to her importance to Florentine religious history
Santa Reparata is celebrated as a saint of the Catholic Church and the co-patron saint of Florence annually on October 8th. The ancient Cathedral of Florence is dedicated to her worship due to the legend that she miraculously interceded on behalf of the Florentines to repel a siege of the Ostrogoths in 406 AD. This victory is seen as a turning point in the history of Florence, marking the definitive triumph of Christianity in the city and its preservation from barbarian conquest.
The Feast of St. Reparata:
The Feast of St. Reparata is a major religious and cultural event in Florence. On the day of the feast, a historical parade is held in the city center, and a special ceremony is held in the crypt of Santa Reparata beneath the Duomo. The feast is also a time for Florentines to celebrate their city's history and culture.
The historical parade that takes place on the day of the feast features participants dressed in Renaissance costumes. The parade begins at the Palagio di Parte Guelfa and ends at the Duomo, where the special ceremony is held.
The ceremony in the crypt of Santa Reparata (which is underneath the Duomo) includes a Mass and a blessing of the city. The crypt is also home to a number of important works of art, including the tomb of St. Reparata and a fresco of the Annunciation by Bartolomeo della Gatta.
In addition to the parade and ceremony, the Feast of St. Reparata is also celebrated with a number of other events, including concerts, exhibitions, and food festivals.
Here is a short video that gives an idea of what the day looks like:


allowfullscreen>

The crypt is entered from inside the Duomo, you will need a ticket from the Opera del Duomo to enter:

Last update:
comments powered by

Disqus