Home
/
Events
/ Ghiberti In America
Ghiberti In America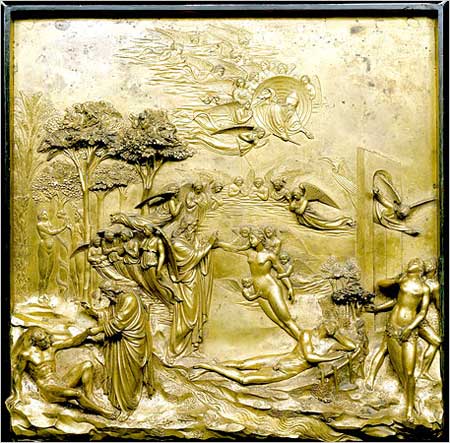 From the NY Times:
"The early-Renaissance sculptor Lorenzo Ghiberti spent 27 years creating the monumental gilded bronze doors for the eastern portal of the Baptistery in the Piazza del Duomo in Florence. And it has taken teams of conservators just about as long to restore them.

Their 10 panels depict scenes from the Old Testament, intricately illustrated in high and low relief. When the three-ton, 20-foot-tall doors were completed, in 1452, Michelangelo pronounced them grand enough to adorn the entrance to paradise, and so they became known as "The Gates of Paradise." They have for centuries been considered one of the masterpieces of Western art.

Now three of the newly restored panels are scheduled to tour North America for the first time, traveling to the High Museum of Art in Atlanta in April, and then to the Art Institute of Chicago and the Metropolitan Museum of Art in New York."

Last update:
comments powered by

Disqus