Below are some of our most recent entries posted in the Florence For Kids category - use the links at the end of the page to access all the articles individually.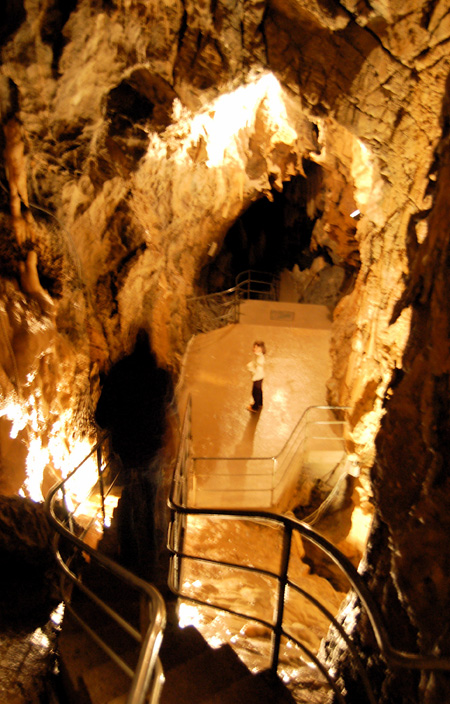 North of Lucca, in the area known as the Garfagnana, is the Grotta del Vento - one of the most accessible (and highly commercialized!) caves in Tuscany. As a day trip from Florence with kids, it is pushing the limit - we followed the directions on the official website, which had us getting off the main highway much earlier than Lucca, and it was slow and tedious going trying to stay on the correct roads. I would suggest you stay on the A11 until Lucca and then get on the SS12 heading north up the Serchio River Valley.
The trip is nearly two hours, but once you are past Lucca and start heading up the valley, it is really quite picturesque. You also pass the Devil's Bridge at Borgo a Mozzano which is an amazing example of medieval engineering. Either before or after a visit to the cave, you can also stop in Barga (barganews.com is a good website), a beautiful and ancient hill town with the ruins of a Roman aqueduct among it's sights.
The picture is of our daughter Alice in the cave.
Continue reading
Grotta del Vento, The Wind Cave
.
---