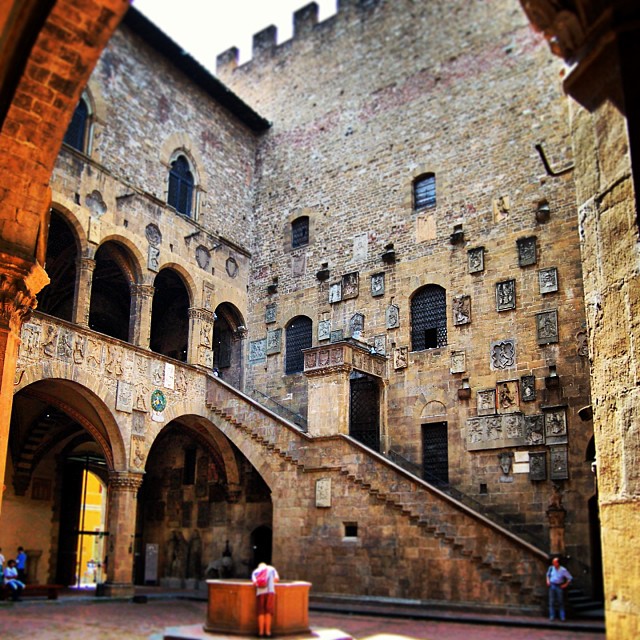 The Bargello has an extensive collection of sculpture and masterpieces of art. It occupies an impressive building that was formerly a prison barracks and home to the military captain in charge of keeping peace and justice during riots and uprisings.
Since 1865, the palazzo houses the National Museum, bringing together many important
Renaissance sculptures, including masterpieces by Donatello, Luca della Robbia, Verrocchio, Michelangelo and Cellini. The museum was subsequently enriched with splendid collections of bronzes, majolica, waxes, enamels, medals, seals, ivories, amber, tapestries, furniture and textiles from the Medici collections and those of private donors.
Current opening hours are Monday to Sunday, 8.15 - 14.00 (opening hours are longer in the Spring, Summer and Fall - these are the Winter hours).

Closed the 2nd and 4th Monday of each month, and the 1st, 3rd, and 5th Sunday of each month, New Year's Day, May 1st and Christmas Day.
Bargello
Via del Proconsolo, 4
Florence, Italy 50122
+39 055 294883
www.polomuseale.firenze.it
Here is a video (in Italian) featuring the art works of the Bargello: