Home
/
Museums
/ Opera di Santa Maria del Fiore
Opera di Santa Maria del Fiore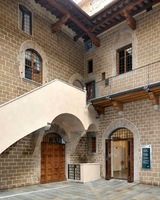 The Opera di Santa Maria del Fiore is a lay institution founded by the Republic of Florence in 1296 to superintend the construction of the new Cathedral and the Campanile. As of 1436, the year in which Brunelleschi's dome was completed and the church was consecrated, the principal task of the Opera became that of conserving the monumental complex which was joined in 1777 by the Baptistry of San Giovanni and in 1891 by the Museum (Museo dell'Opera del Duomo - photo below) founded to house the works of art which, in the course of centuries, had been removed from the Duomo and the Baptistry. The museum is in Piazza Duomo, behind the dome.
The collection boasts masterpieces that range from the 14th to the end of the 16th centuries, and is characterized by the fact it is forced to expand continually as the result of the impossibility of conserving many other monuments in the open air where they are exposed to atmospheric pollution. The most famous work of art in the Museum is Michelangelo's Pietà which he had sculpted for his own tomb.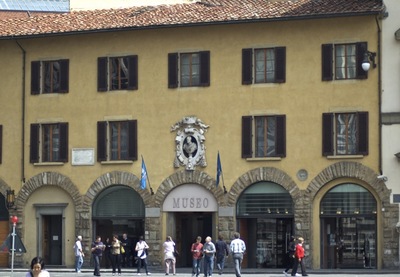 The museum is open Monday to Friday from 8-19 and on Saturday from 8-2.
Opera di Santa Maria del Fiore
via della Canonica, 1
50122 Florence, Italy
+39 055 2302885
www.operaduomo.firenze.it
[email protected]

Last update:
comments powered by

Disqus