Home
/
Palazzi
/ Palazzo Uguccioni
Palazzo Uguccioni
Palazzo Uguccioni was built for Giovanni Uguccioni starting around 1549 by Mariotto di Zanobi Folfi. The original architecture of classical forms has affinities with the Roman late Renaissance style which has caused speculation that the design was by Raphael or Michelangelo (or a host of other famous Florentine artists and architects).
The decorative effect of the facade places it in relation to the restructuring of Piazza della Signoria commissioned by Cosimo I. Through the intercession of the Grand Duke, Uguccioni in fact obtained the right to build his own building further out into the piazza than the adjacent buildings. The rusticated ground floor is surmounted by two superimposed orders of paired Doric columns. The high pedestals of the columns are finely carved with the insignia and coats of arms of the family: the anchor and the scalandrone, a sort of double rake which according to tradition would represent the ladder used by an Uguccioni, therefore known as Scalandroni, to assault the walls of the enemy. Above the entrance door stands a bust of Francesco I, placed by Benedetto Uguccioni as a sign of devotion to the Grand Duke.
Today the upper floors of the palazzo are available as luxury rental apartments from https://palazzouguccioni.it.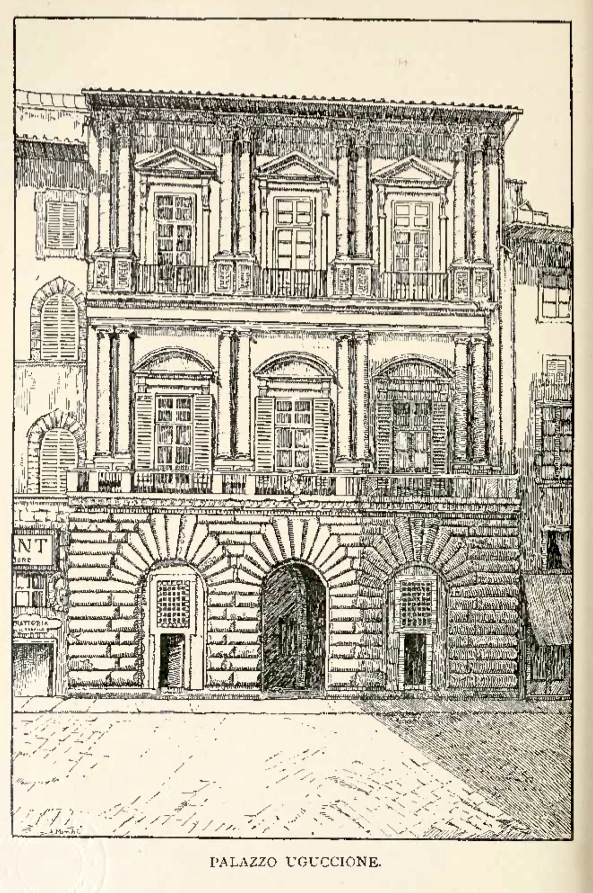 Last update:
comments powered by

Disqus