Home
/
Travel Tips
/
Buses
/ Florence Bus Route Map
Florence Bus Route Map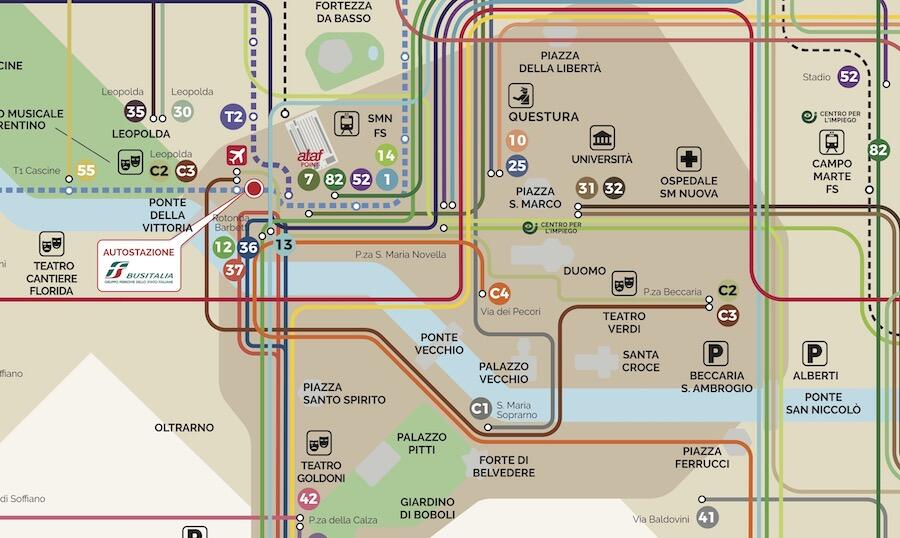 The above map is a small section, the full map is below
Since 2022 the buses system in Florence has switched from ATAF (Busitalia) to Autolinee Toscana.
As of this moment (summer 2023), there doesn't seem to be a comprehensive map of the routes available from Autolinee Toscana, but the map below is an older version from ATAF - most of the lines are the same by number, and on the Autolinee Toscana website you can check the routes for individual stops, which this map does not show (it just shows the end points of each line).
It also shows the Autostazione (bus station) as Busitalia (SITA) which it no longer is - it is the bus depot of Autolinee Toscana - as well as an "ATAF" point at the train station, which is also gone.
If the map below is too small to read you can download a PDF version here.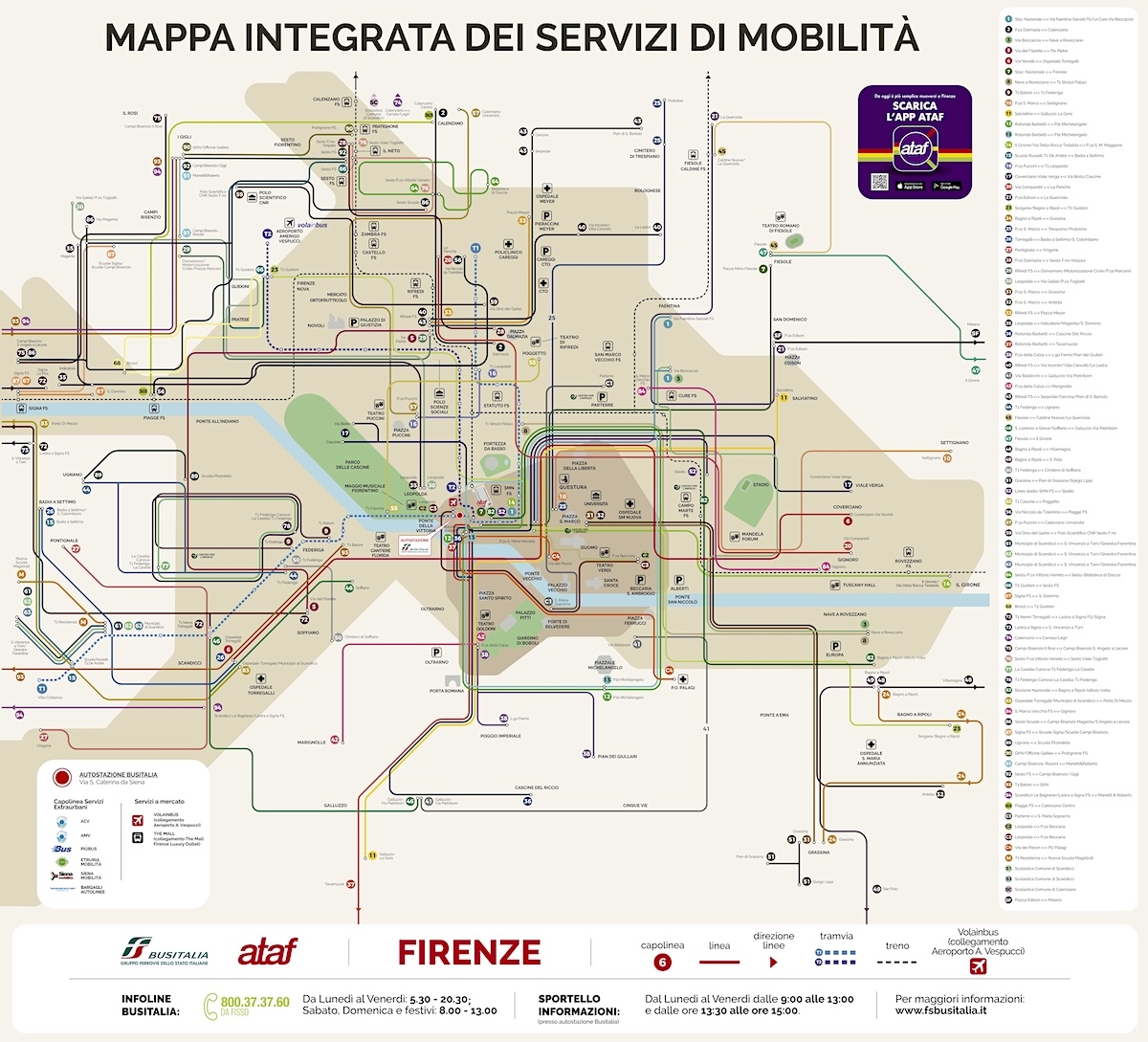 Last update:
comments powered by

Disqus