Home
/
Bridges
/ Ponte Amerigo Vespucci
Ponte Amerigo Vespucci
The Ponte Amerigo Vespucci is a contemporary bridge over the Arno River named after the famous Florentine explorer Amerigo Vespucci. The Vespucci family was active in this area of Florence, and Vespucci is buried in the nearby church of Ognissanti (All Saints).
The bridge was built to a plan of the architects George Giuseppe Gori, Enzo Gori and Ernesto Nelli and of engineer Riccardo Morandi and completed in 1957. While it was certainly an impressive contemporary structure when new, it is/was currently in dire need of repairs and maintenance (we did notice that in a recent Google Maps image the bridge was at least temporarily closed for repairs).
The plan called for three spans in a thin, flat arch over two piers which support the roadway. The final effect gives the impression of a single, slightly curved span. While Florence has several historical and famous bridges, this span, while having some pleasing details and material usage, is suffering to withstand the test of time. The structure is made of reinforced concrete covered with local grey stone, consistent with the traditional Florentine architectural style. The Ponte Amerigo Vespucci is about 120 meters long and about 23 meters wide, making it one of the widest bridges in Florence. It is an important link for cars, commercial, and bus traffic heading south of Florence, connecting Lungarno Vespucci in the Santa Maria Novella district with Lungarno Soderini in the Oltrarno district. It is still technically outside the ZTL, but once you drive over it (heading into the Santa Maria Novella area) there really isn't anywhere to go unless you have a ZTL pass.
If you are in the area of the train station you would walk over this bridge to get to San Frediano and Piazza de' Nerli, where there is an excellent tripe stand, and a daily market (from Monday to Saturday - closed on public holidays with the exception of December 8 and the two Sundays before Christmas). There are also great sunset views from this bridge, and looking east, views of the Arno, the more famous bridges, and the weir known as the Pescaia di Santa Rosa, which is a popular spot for sunbathing and fishermen when the water is lower in the summer months.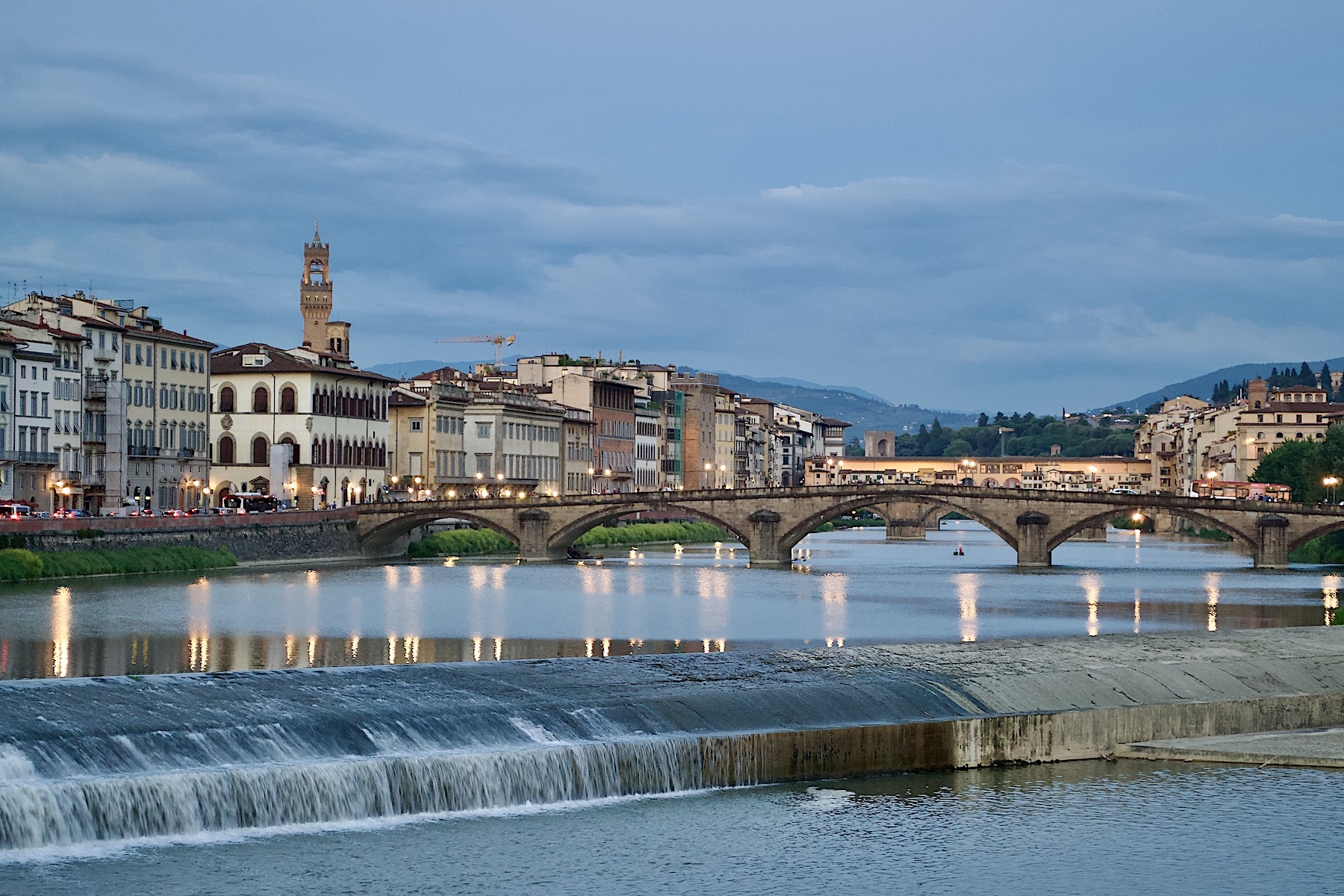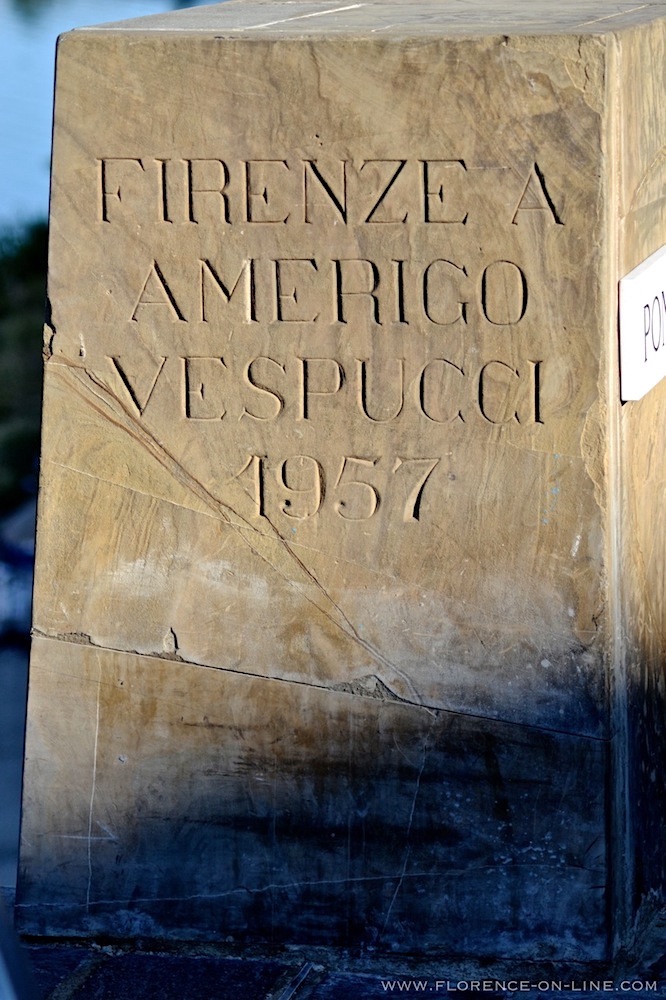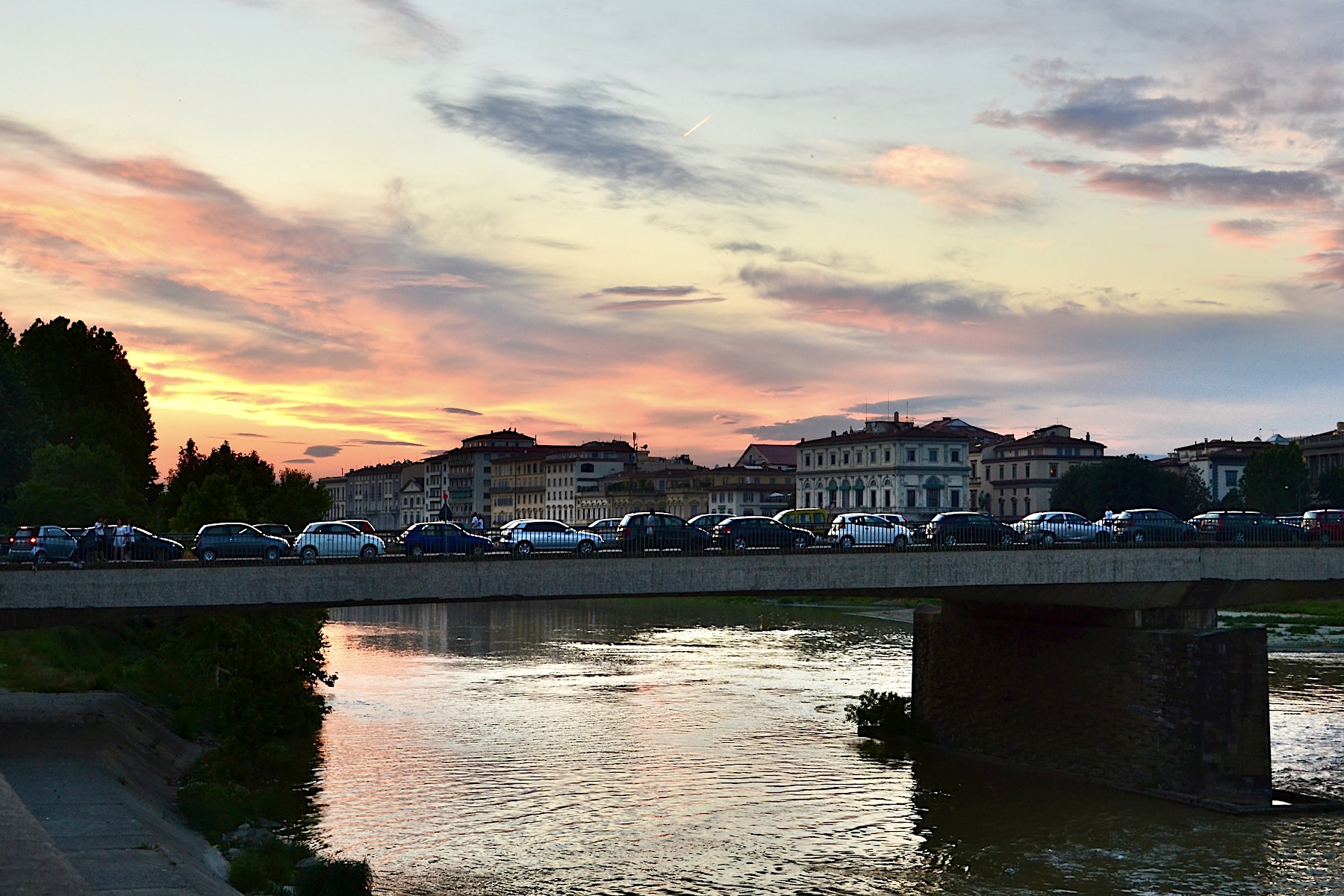 Tip: It is also a stealth car park for locals (the "spots" are not marked in blue or white - it is basically "free" parking for those in the know).
Here's a quirky video of the bridge and the surrounding area from the north side of the Arno - it shows San Frediano in Cestello, the weir, and the ZTL cameras on the lungarno:


allowfullscreen>

And this is the location of the Ponte Amerigo Vespucci on the map:


Last update:
comments powered by

Disqus