Home
/
Markets
/ Food Market in Piazza Santa Croce
Food Market in Piazza Santa Croce
There was a food market set up in Piazza Santa Croce this weekend. Not sure of the exact theme - you can see the banner they had flying below in the pics. All kinds of great stuff, including truffles - we bought a small, wild, white truffle from the guy in the photo below and I made a risotto with it (well I made the risotto with some truffle cheese we also bought from him and shaved the white truffle on top of that). Heavenly paired with this fantastic wine. More on the truffles here: Villa Magna.
We also bought a bottle of Nocino, which is a liquer made from green walnuts. Technically it is a digestif - to be had after a meal. I was introduced to it by some friends last New Year's Eve, they served their home made version, which was fantastic. The bottle we bought seems pretty close. The producer is Poggio alle Lame.
There is always something going in Piazza Santa Croce...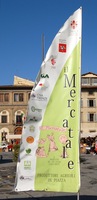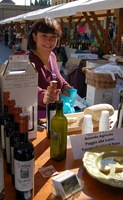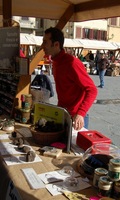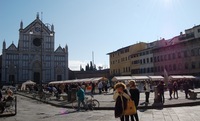 Last update:
comments powered by

Disqus