Home
/
Markets
/ Santo Spirito Organic Market
Santo Spirito Organic Market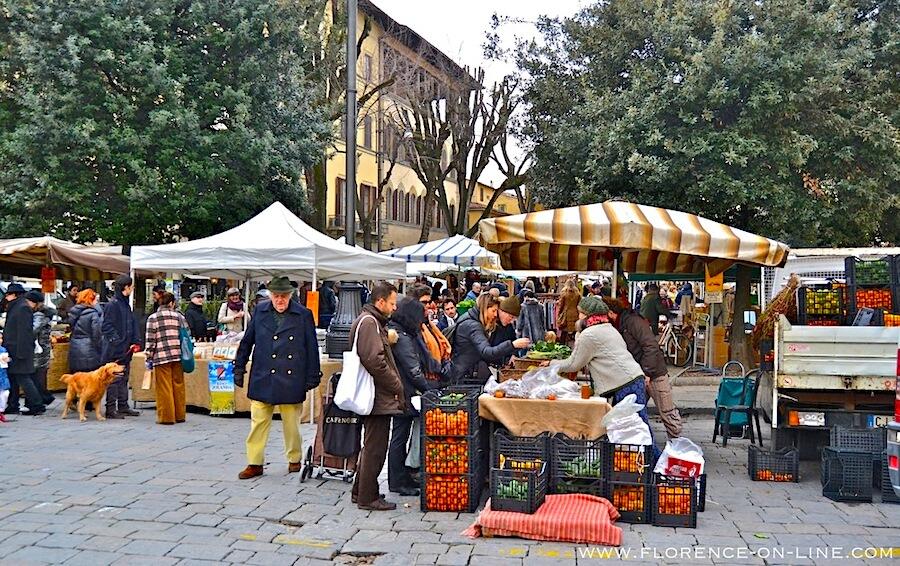 There is a fantastic organic food (and more - like wine, textiles, and hand made arts and crafts) market on the third Sunday of every month in Piazza Santo Spirito.
Market Tips
The market takes place on the third Sunday of each month
The market is open from 9 a.m. to 7 p.m.
Arrive early if you want to avoid crowds
Bring euros, as many vendors may not accept credit cards
Officially this market is known as Le fierucoline di piazza Santo Spirito, and is organized by the non-profit organization
La Fierucola
, which promotes sustainable agriculture and traditional handicrafts. The vendors at the market are all small-scale producers and artisans who are committed to producing high-quality products. There are also smaller markets (see the video below) selling mostly produce (supposedly from Monday to Saturday, 8 a.m. to 2 p.m. according to the city of Florence website, but I can't verify that this happens every day).
At Le fierucoline di piazza Santo Spirito, you can find a wide variety of goods, including:
Fresh fruits, vegetables, and other produce
Handmade cheeses, breads, and pastries
Local wines and olive oils
Artisanal soaps, cosmetics, and jewelry
Handmade and vintage clothing and accessories
Home décor and other unique items
In addition to the vendors, the market often features some live music, cooking demonstrations, and other special events.
This market is a great place to experience the authentic side of Florence. It is a great place to meet local producers and artisans, learn about their products, and maybe practice your Italian - but don't worry, most vendors speak enough English to take you money :)
Most of these photos are from the Sunday before Christmas in 2011, but even if some of the vendors have changed, the lively and friendly spirit of the market is the same. I have focussed on the food in the photos, but there are plenty of other things in this market like handmade sandals, amazing woolen wear, housewares, vintage clothing, etc. I have a scarf that was made from organic sheep's wool and woven on an antique loom that I bought at this market. It must be approaching 20 years old and I still wear it every winter!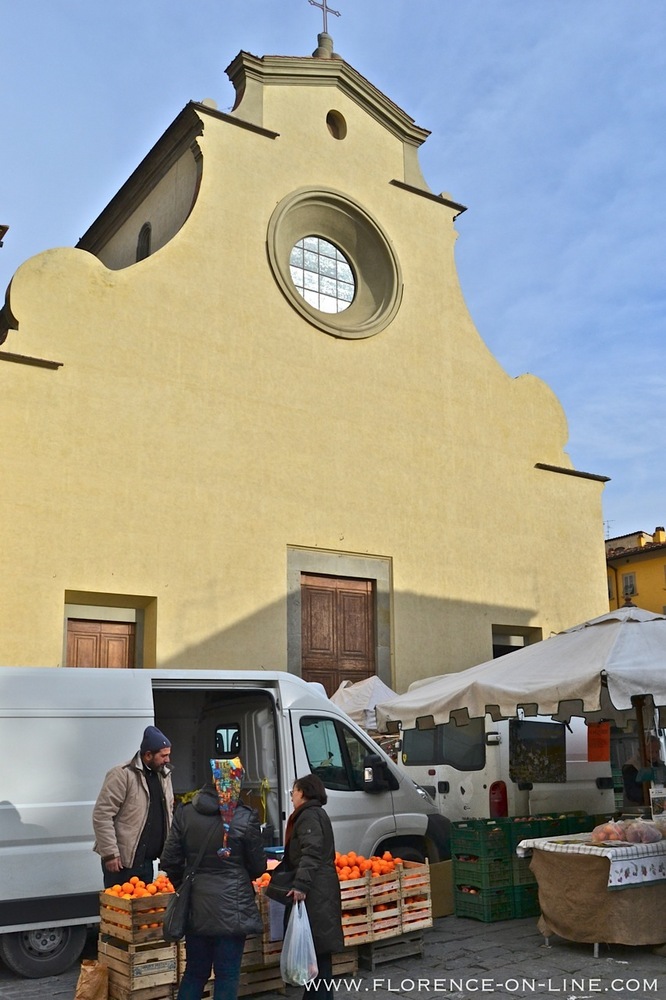 The facade of Santo Spirito as a backdrop to some fruit and vegetable vendors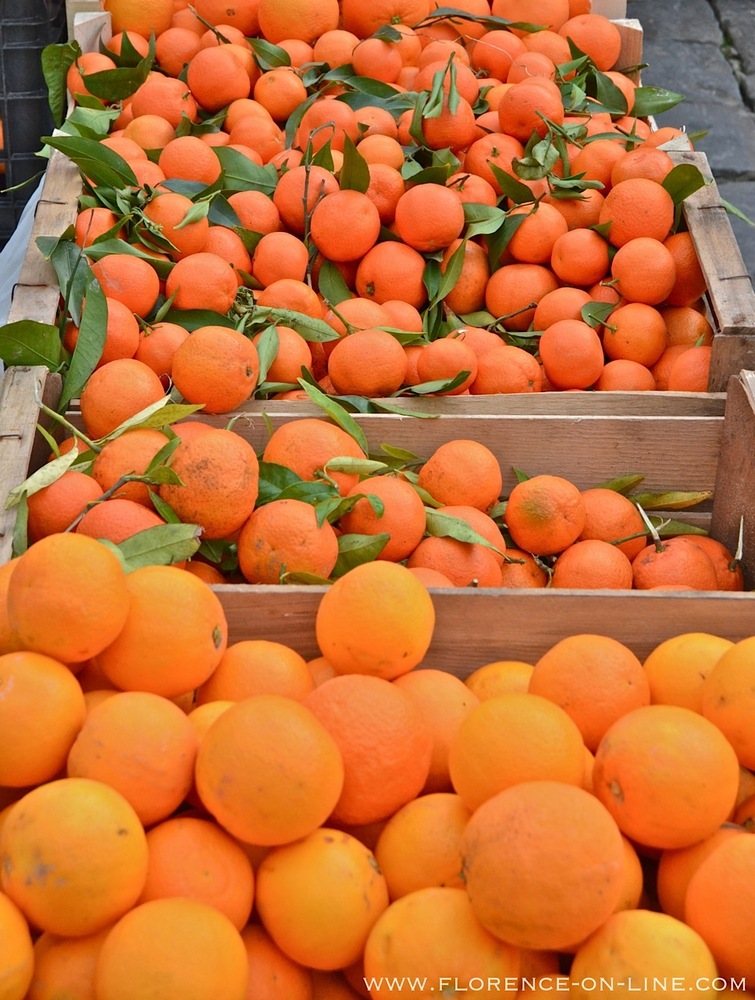 Oranges and clementines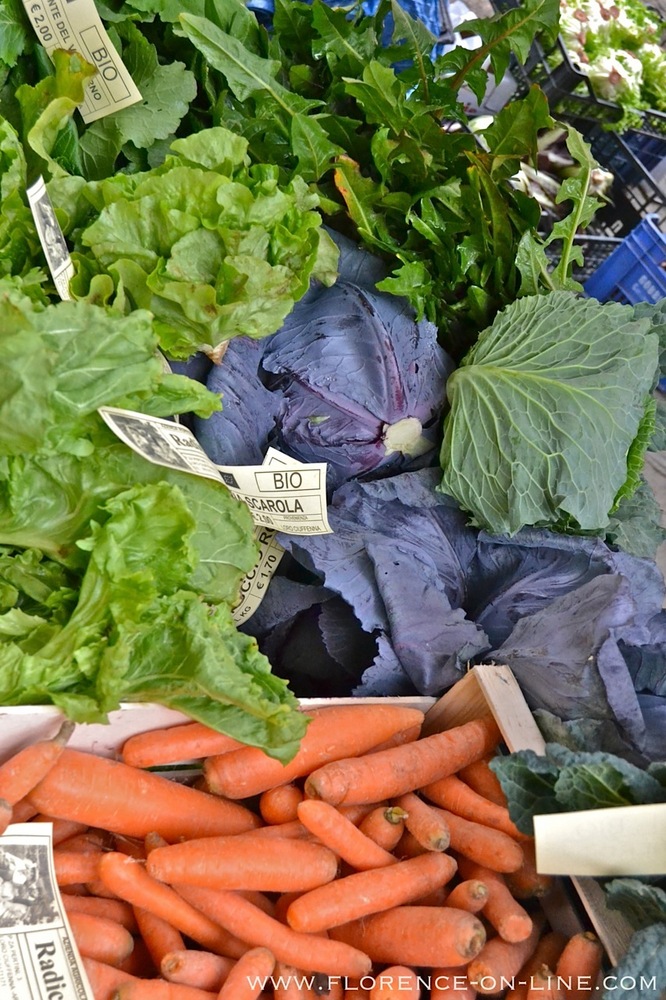 Carrots, cabbages, and other fresh greens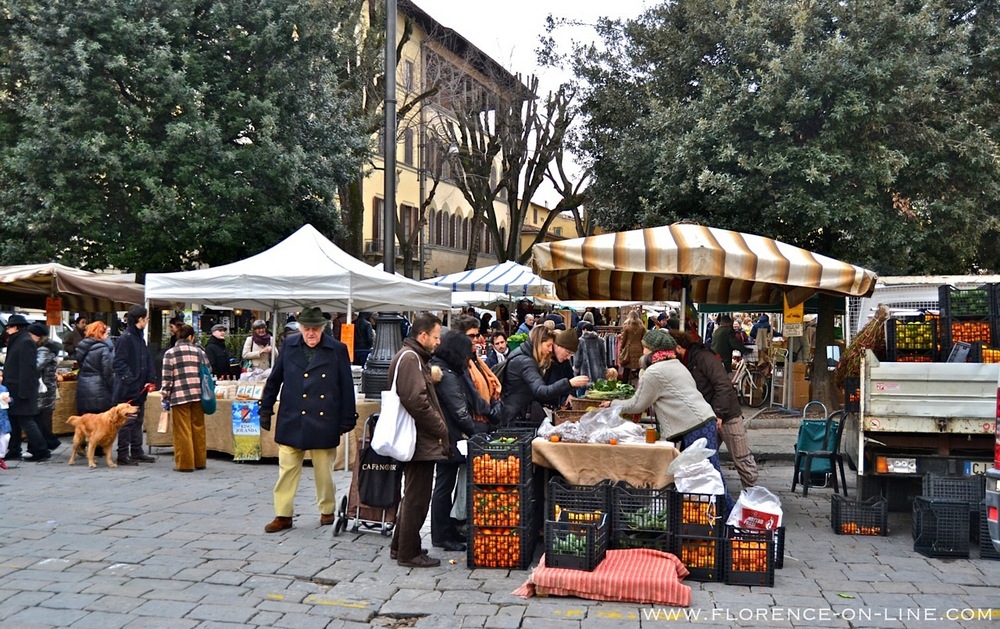 A view of the market from the side of the church, looking southwest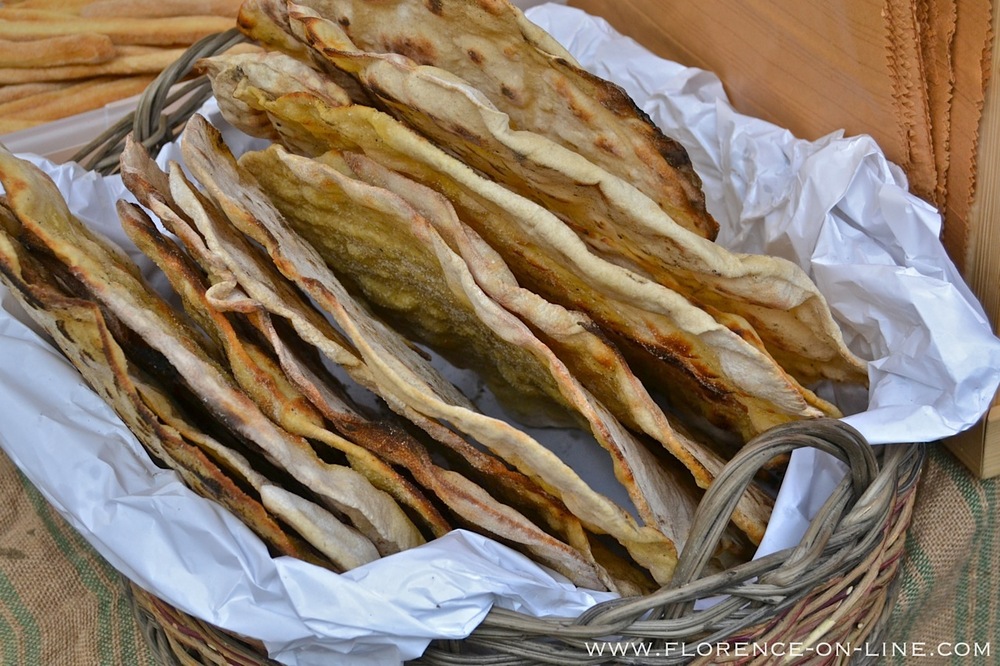 Freshly baked flat breads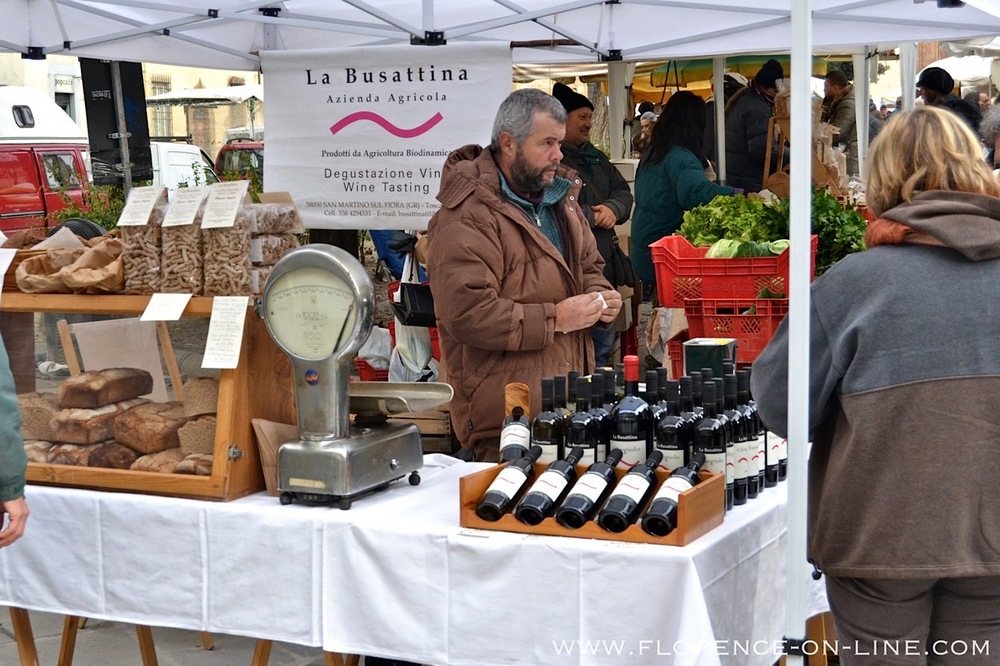 La Busattina, an organic farm and vineyard making some really delicious wine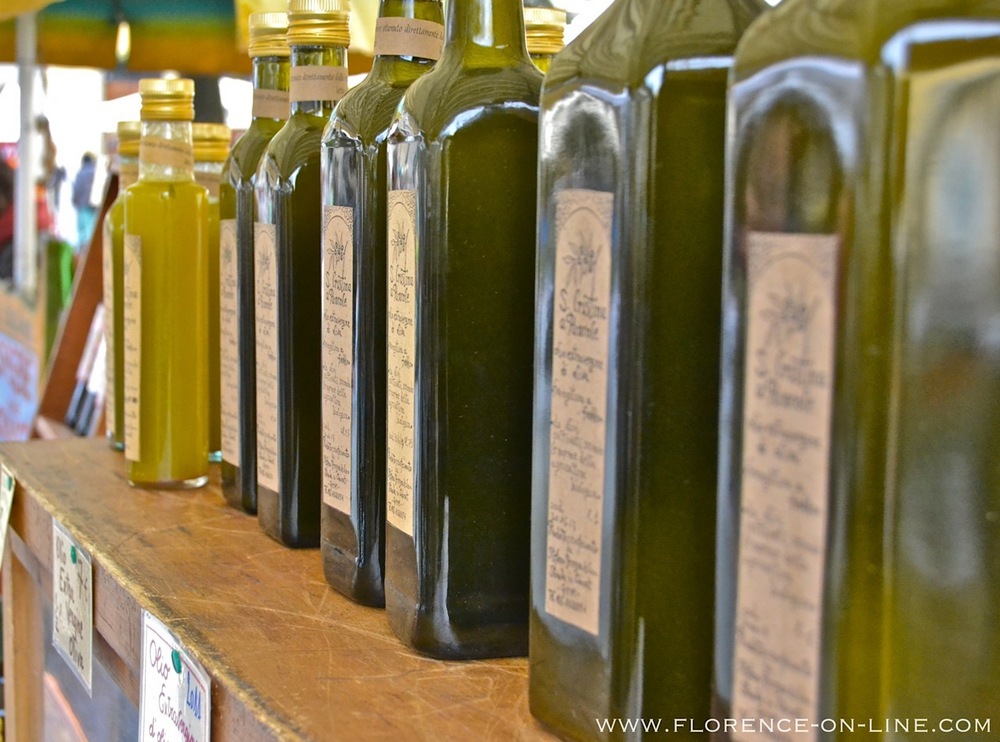 Some freshly pressed, local, organic olive oil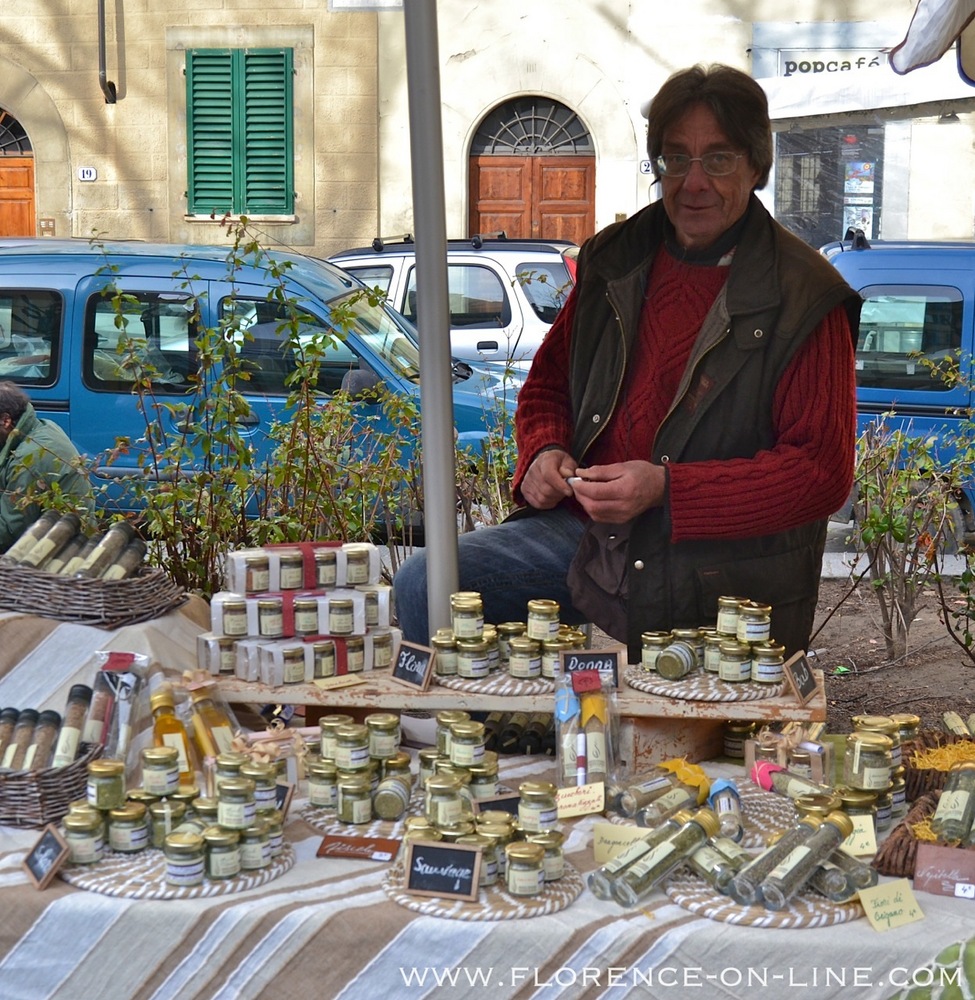 The French herb and spice farmer Pierre Cousseau - a regular at the market - and a very interesting person to chat with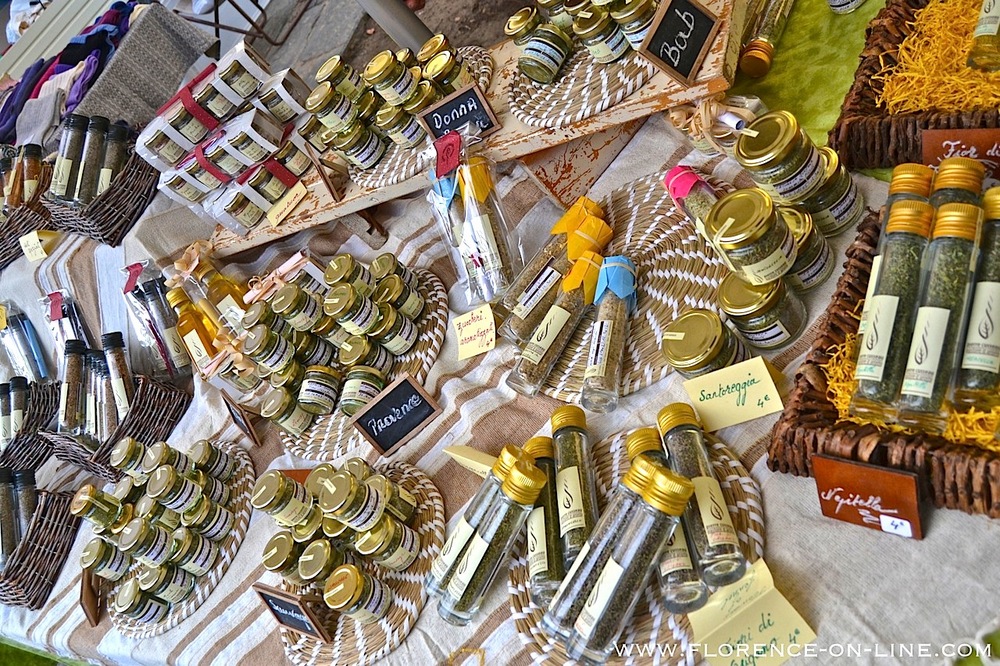 Spices and herbs of Pierre Cousseau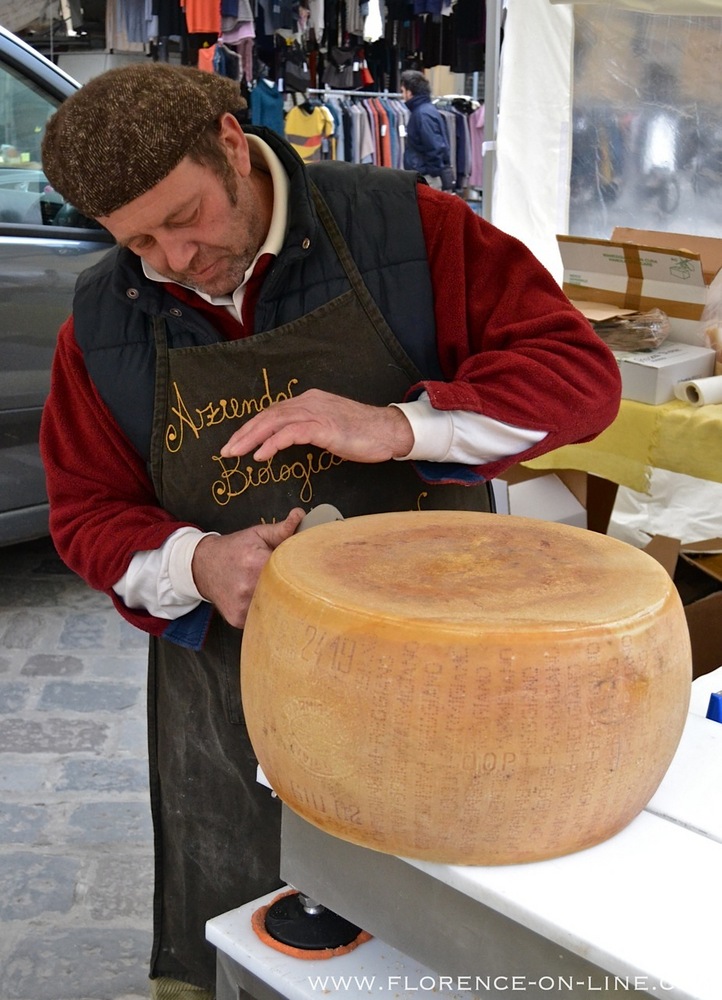 A wheel of Parmigiano Reggiano about to go under the knife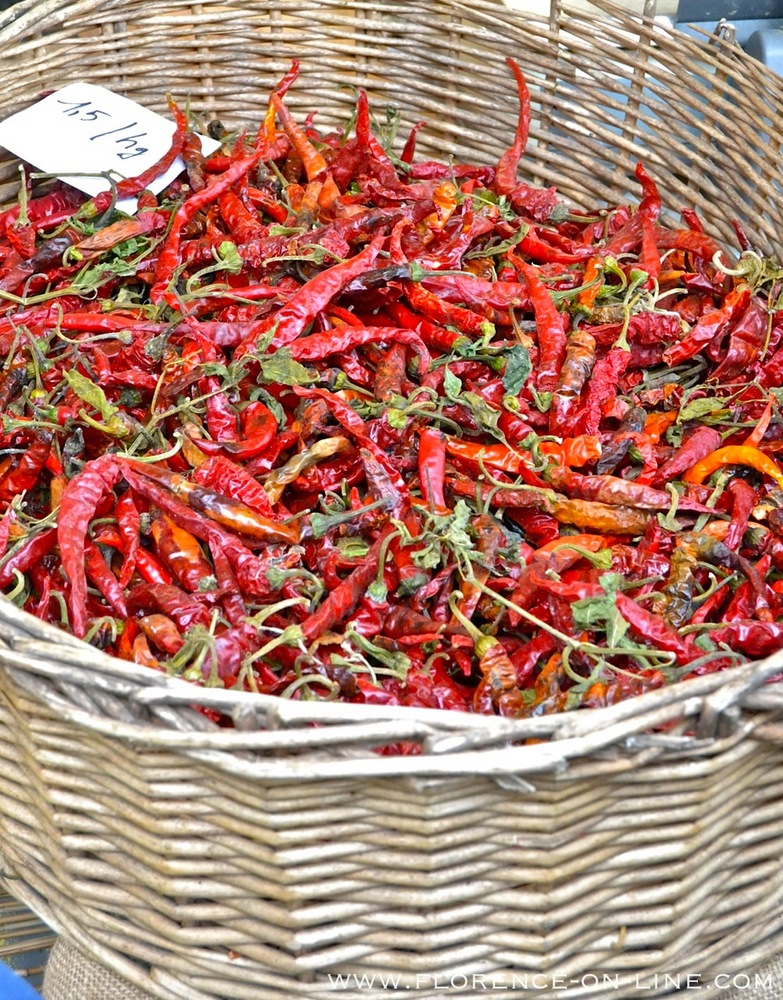 A basketful of red pepperoncini - hot peppers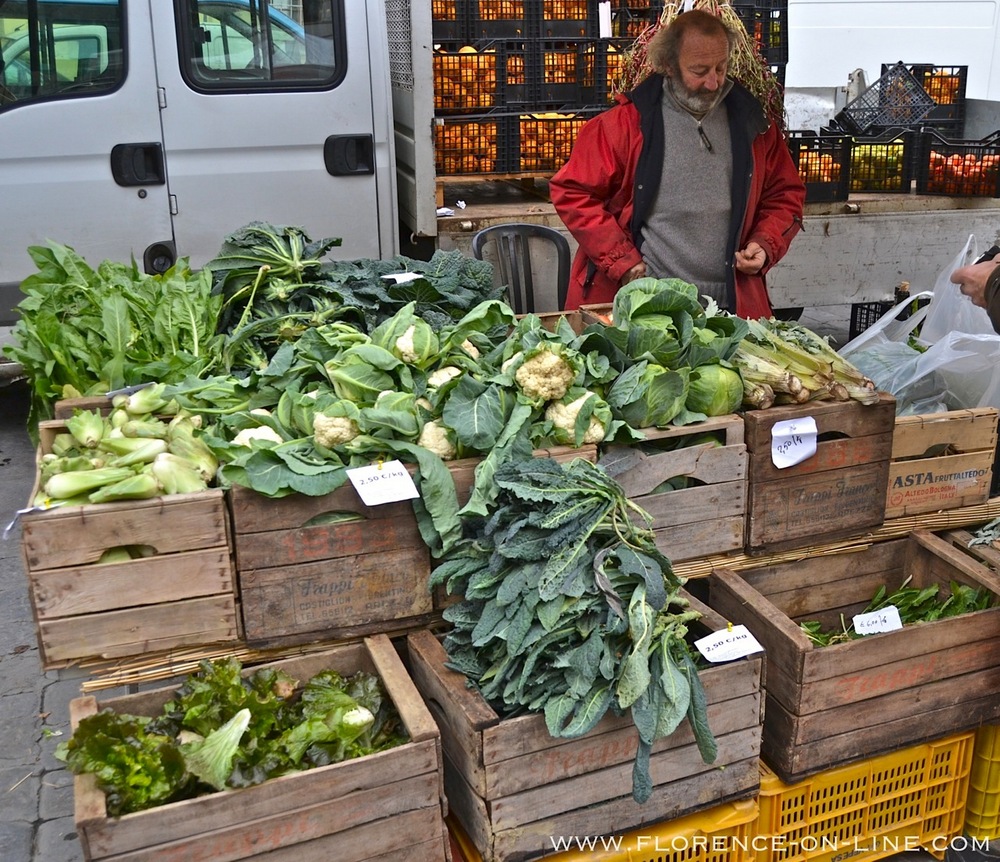 Cauliflower, cabbage, and other green vegetables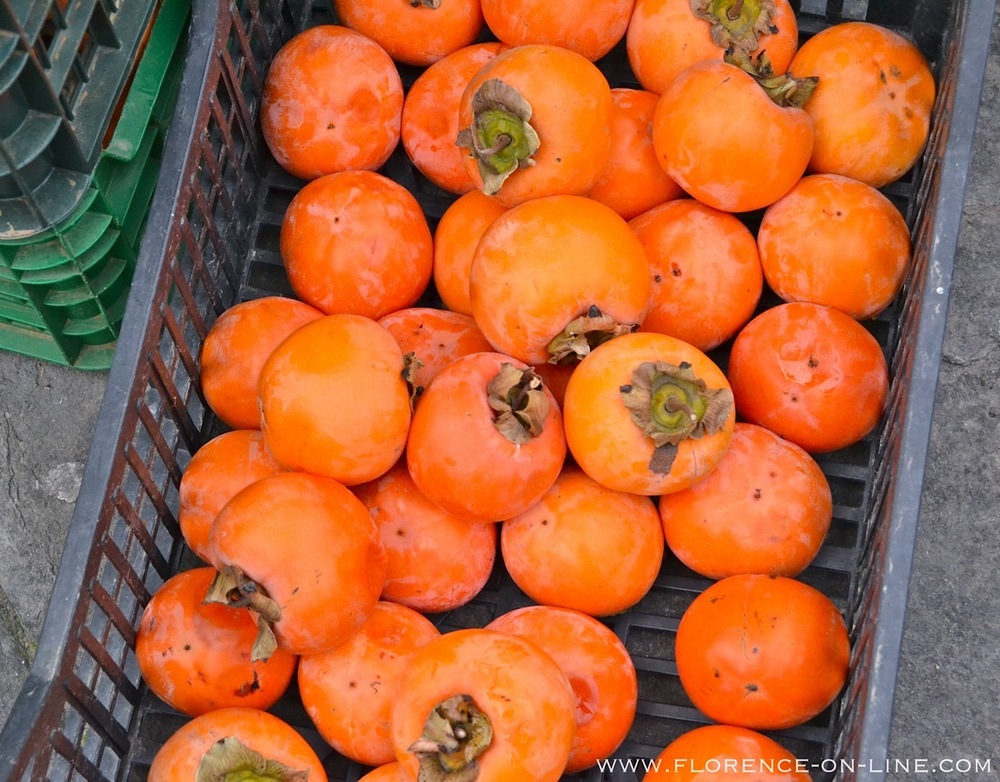 Persimmons, or as they are known in Tuscany, Cachi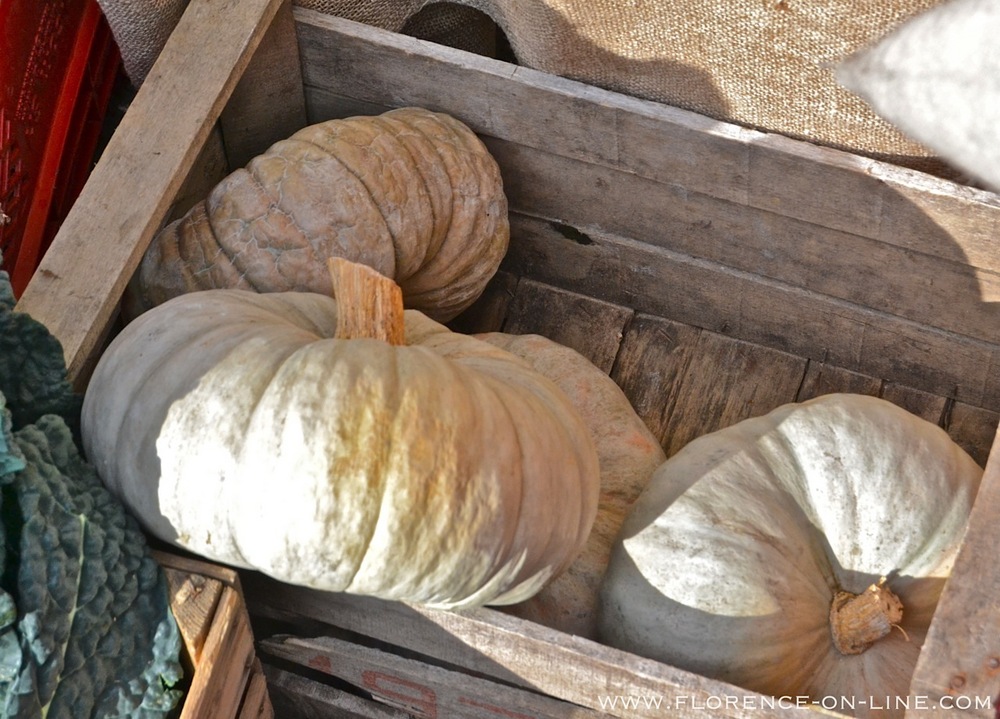 Some type of fall squash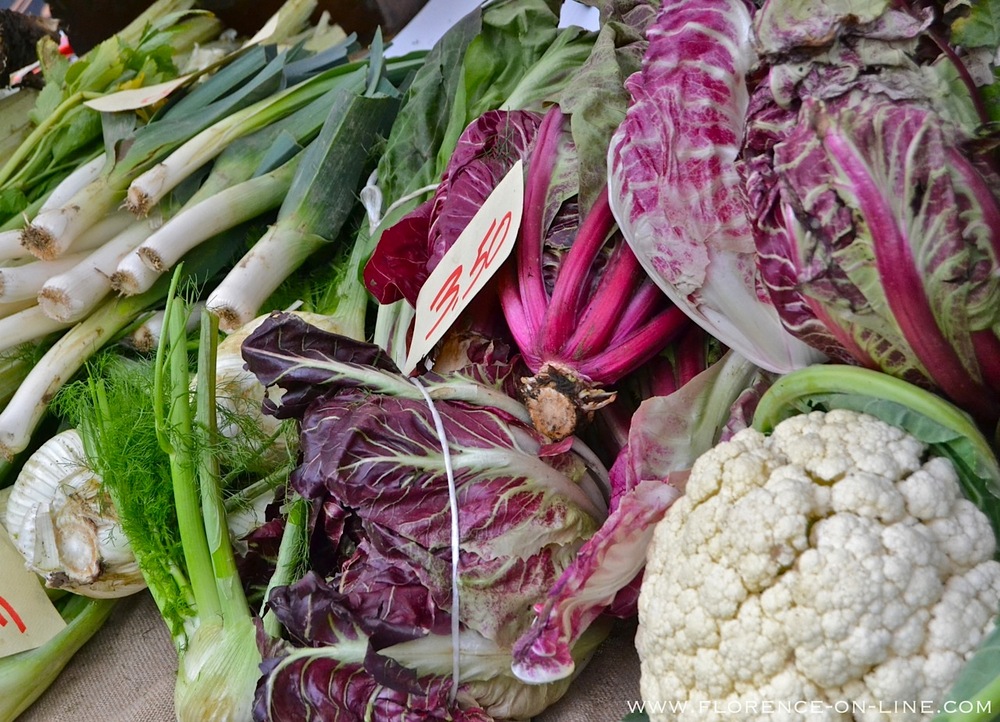 Radicchio, cauliflower, leeks, and fennel
Here is a little video of a smaller market in Piazza Santa Spirito - not the full fierucoline mentioned above - but you can still get a feel for the types of vegetables and fruits available:


allowfullscreen>

And of course the location is Piazza Santo Spirito:
Below is information specific to La Fierucola, the organization that runs this specific market:

Last update:
comments powered by

Disqus