Home
/
Piazzas
/ Piazza Santa Maria Novella
Piazza Santa Maria Novella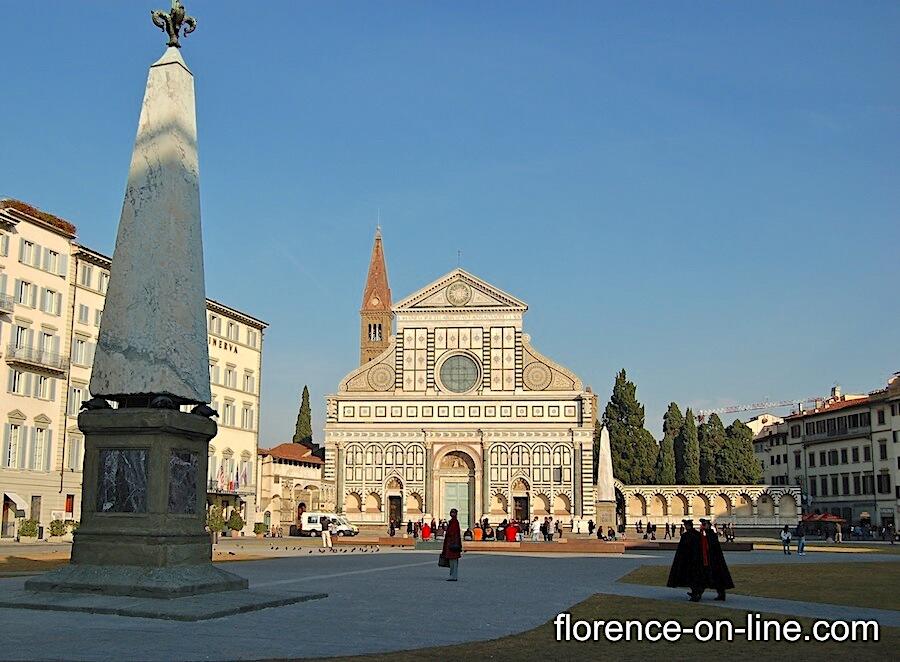 Piazza Santa Maria Novella was originally intended in the thirteenth century to hold the overflow of worshippers to the Santa Maria Novella church. Beginning in the late fourteenth century it was also used to hold the Palio dei Cocchi chariot races hosted by Cosimo I. The two obelisks were added in 1608 to serve as turning posts in the race. Across the piazza from the church is the fifteenth century Loggia di San Paolo, from which the grand duke viewed the race. Today it houses the Alinari National Museum of Photography (Museo Nazionale Alinari della Fotografia) as well as the Museo Novecento.
In the nineteenth century, several important foreign literary and political figures chose this piazza as their headquarters in Florence. A plaque to the American poet
Henry Wadsworth Longfellow
appears on the wall of the
Hotel Minerva
while the writer Henry James wrote his novel Roderick James in a house on the corner of the Via della Scala. On the Via delle Belle Donne, a small street just off the piazza, is the balcony from which Garibaldi made his famous declaration "Roma o morte!"
Piazza Santa Maria Novella Today
In the autumn of 2008 the piazza was redone with new pavement, lawns, plantings, and benches. It is often used for food and market events.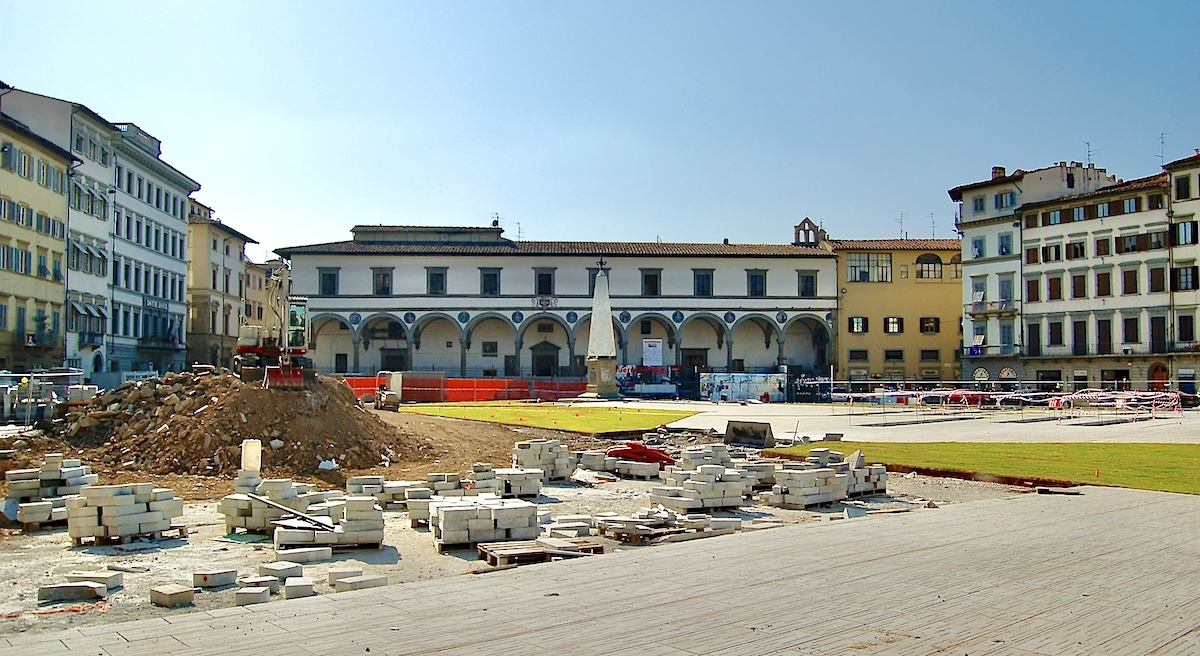 The piazza under renovation in 2008, looking south towards the Museo Novecento
Authentic gelato is to be had at L'Angolo del Gelato, on the corner of the Via della Scala, where the specialties of the house include a rare crema di arachidi, or peanut butter gelato.
Here is a video of a walk across Piazza Santa Maria Novella:

allowfullscreen>

Here is on Piazza Santa Maria Novella the map:

Last update:
comments powered by

Disqus