Home
/
Travel Tips
/
Buses
/ Florence Bus Station Map
Florence Bus Station Map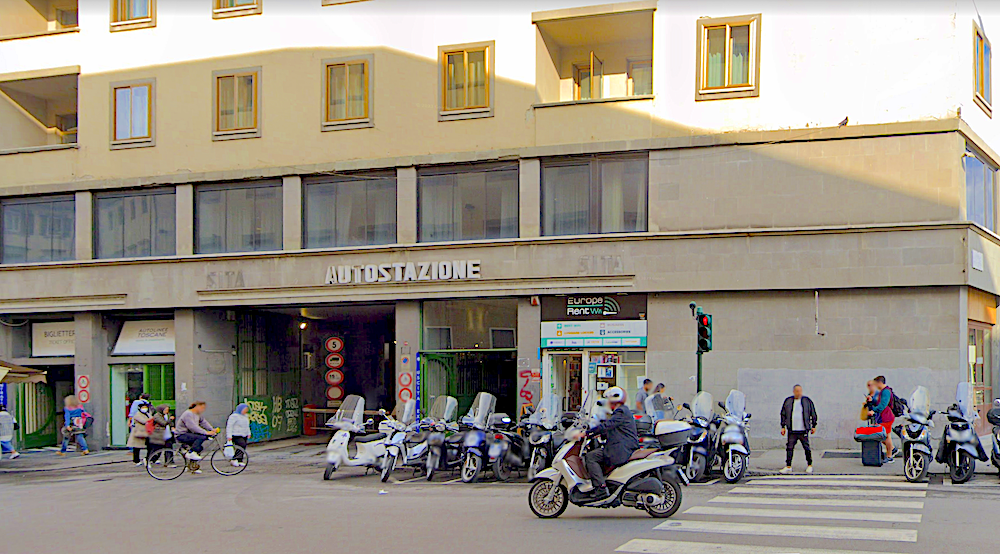 At some time in late 2021 the bus system for Florence and the region of Tuscany changed over to Autolinee Toscane. The old SITA bus depot (called the "FIRENZE AUTOSTAZIONE" in Italian) on via Santa Caterina, close to Firenze SMN (the train station) is now used by Autolinee Toscane, and is still the location for many regional buses, like the line to Siena, but the local Florentine buses have beginning and end points at their various stops throughout Florence - not at this station.
It appears most of the sites below are no longer active and/or just place holders for the former companies.
Unfortunately the Autolinee Toscane website does not have route maps, just a very annoying system of timetables - but that is where you can find information on all of the local lines.
Here are some important links for rail and bus transportation into and out of Florence and the surrounding area:
And here is a map showing the location of the autostazione:

Last update:
comments powered by

Disqus