Home
/
Travel Tips
/
Trains
/ Florence Santa Maria Novella Train Station
Florence Santa Maria Novella Train Station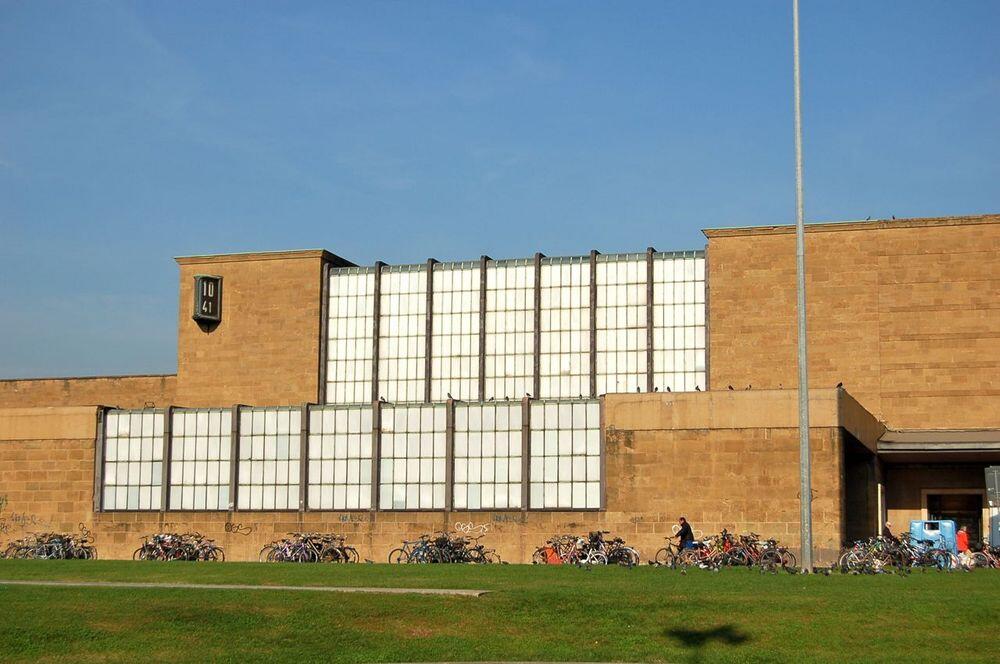 Florence Santa Maria Novella (Firenze SMN is how you will see it on train schedules) is Florence's main train station (the other station is Firenze Rifredi). SMN handles more than 400 trains and a 160,000 people a day. It was opened in 1935 and replaced the former Maria Antonia station.
The Trains
Travel Tip
You can find a lot of old and misleading information about the train system in Italy on the web - make sure to visit the official Trenitalia website if you are making plans or booking tickets.
Italy wide, regional, and
Frecce
trains (Frecciarossa, Frecciargento, Frecciabianca) all stop at this station.
On the fast trains (not the regional lines) from Firenze SMN you are about 40 minutes to Bologna, an hour and 40 minutes to Rome, 2 hours and change to Milan, less than 3 hours to Venice (on most trains), and 3 to 5 hours to Naples.
There is also a "Frecciadesk" with dedicated service for Frecce and Intercity customers where you can do thins like:
change your reservation and make last minute ticket changes
purchase tickets with credit or debit cards
get information on seat availability on Freccia/Intercity trains
get information on Trenitalia services available at the station and on board the train
real-time information on traffic trends and train schedules
The desk is opened daily from 6:30 to 22:30 (with some exceptions!)
The Architecture
The building was designed and built during Mussolini's fascist regime by the Tuscan Group of architects, led by Giovanni Michelucci and Italo Gamberini. Although the architects were known to be Futurists, the resulting building is historically deemed "fascist" architecture. For some historians/architecture fans this can be problematic, but I think this is a fascinating building on its own merits and some of the details, especially in the signage, are timeless.
Here's a look inside the station:
Services
You can find a list of information and usual services available (pharmacy, food, post, luggage, etc.) at the station
here
, and you can purchase tickets (or at least plan your itinerary) on the main
Trenitalia website
and the
Italo website
.
The
Autolinee Toscane bus depot
(or Autostazione) for Tuscany regional buses is nearby, and around the train station itself are many bus stops for local routes around Florence. Many car rental agents are just a few blocks away also, mostly on Via Ognissanti. There is a
car park
underneath the station as well, and there is a taxi stand outside the station with an endless supply of white cabs. There is also shopping in the lower level, as well as several food vendors. And if you're jonesing for a fix of American "culture", there is a McDonalds on the main level now too.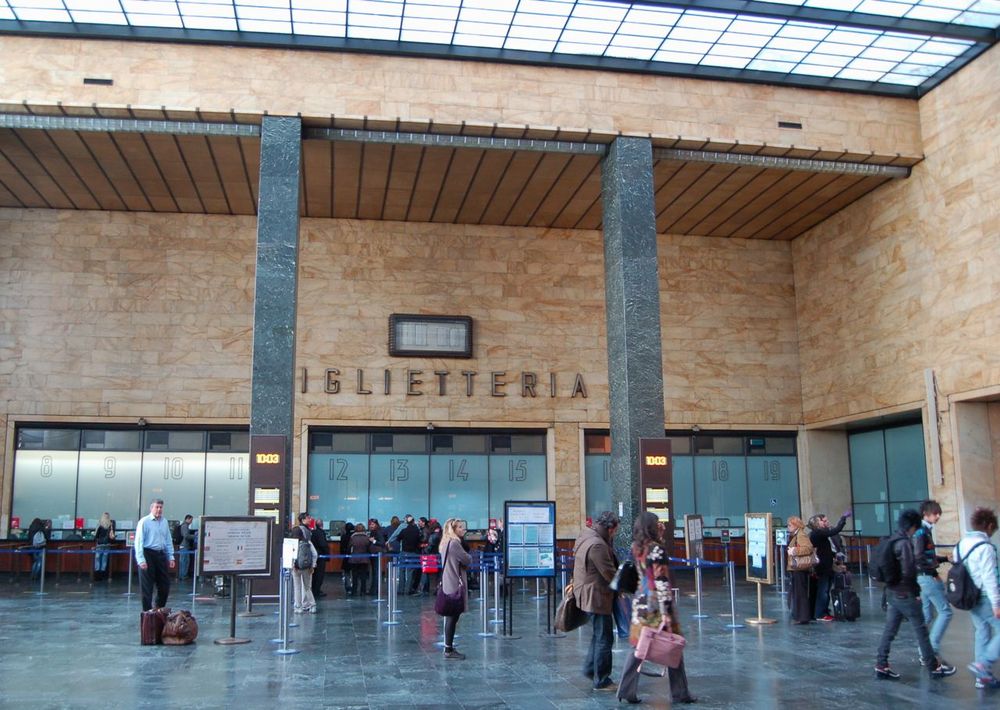 Classic fascist era architecture of the biglietteria - there is new signage now that obscures some of this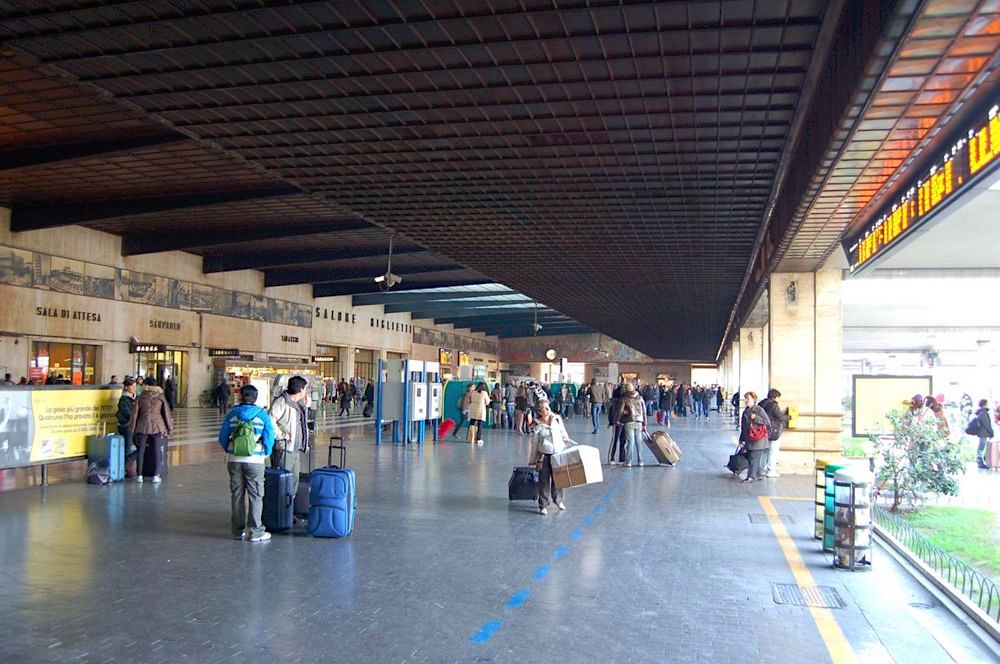 The main platform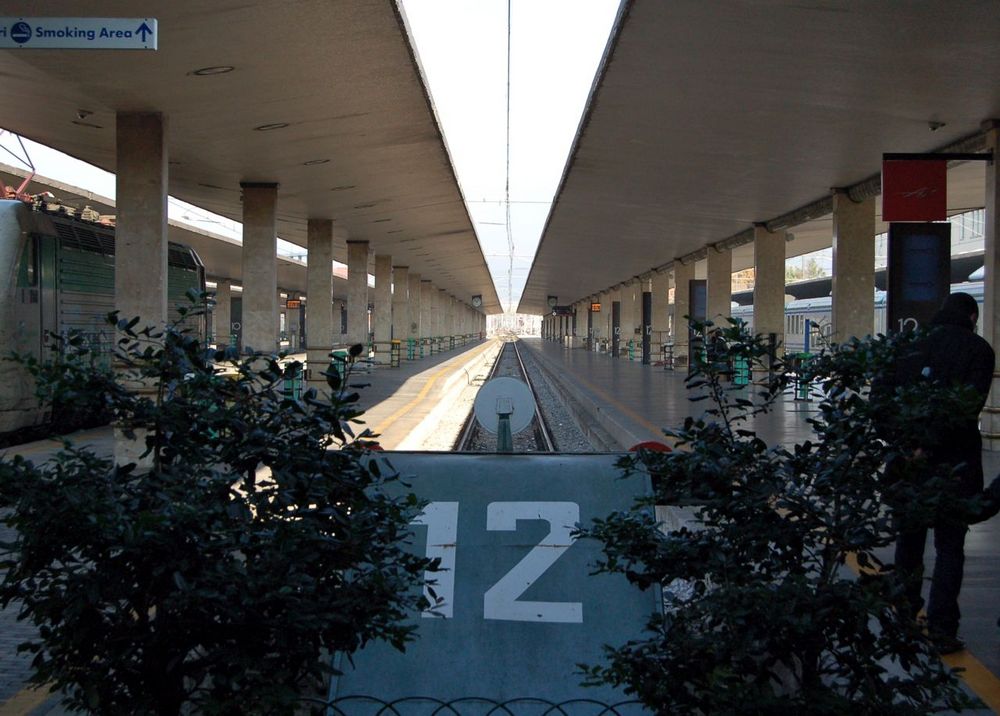 Track (binario) 12



Some older regional trains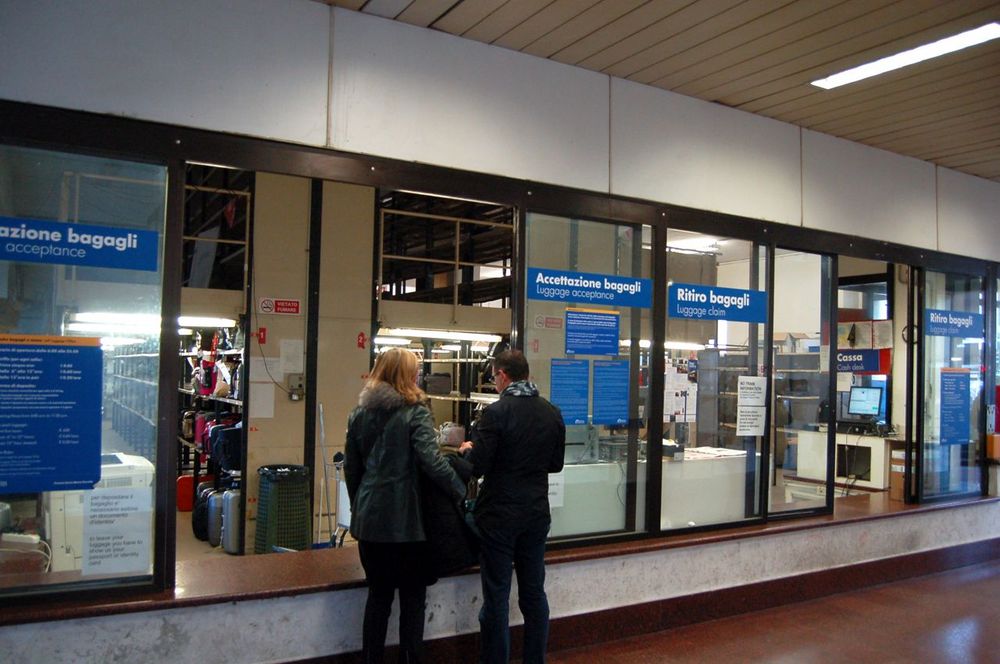 The luggage check is on you right if you are facing the tracks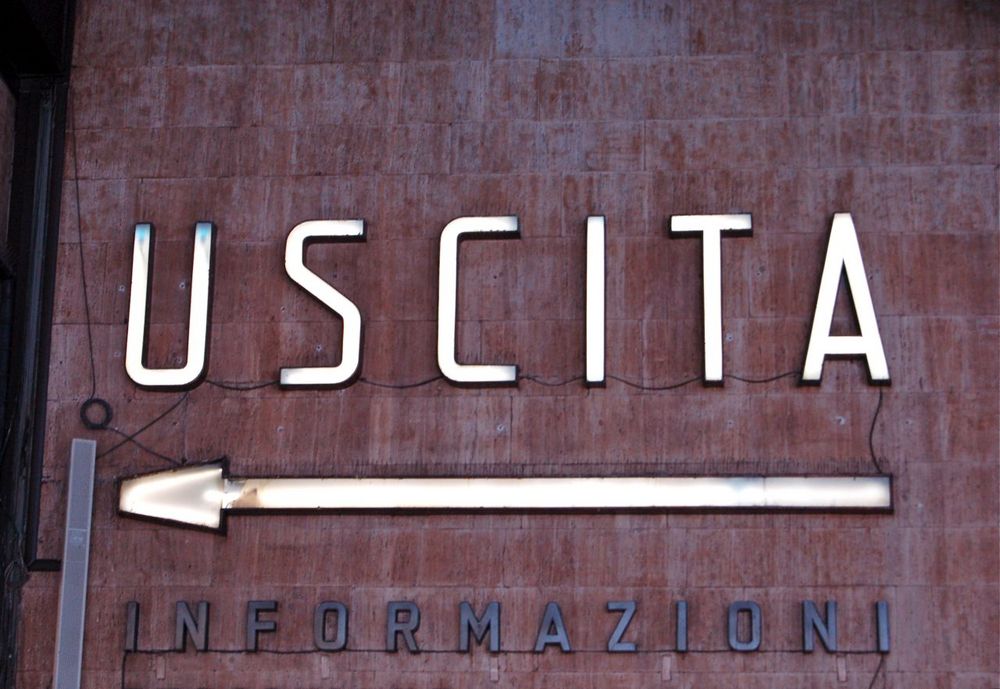 Some of the fantastic original signage



Here is a long and detailed video for Firenze SMN:


allowfullscreen>

And here is the location of the station:

Last update:
comments powered by

Disqus