Home
/
Events
/ Carro Matto
Carro Matto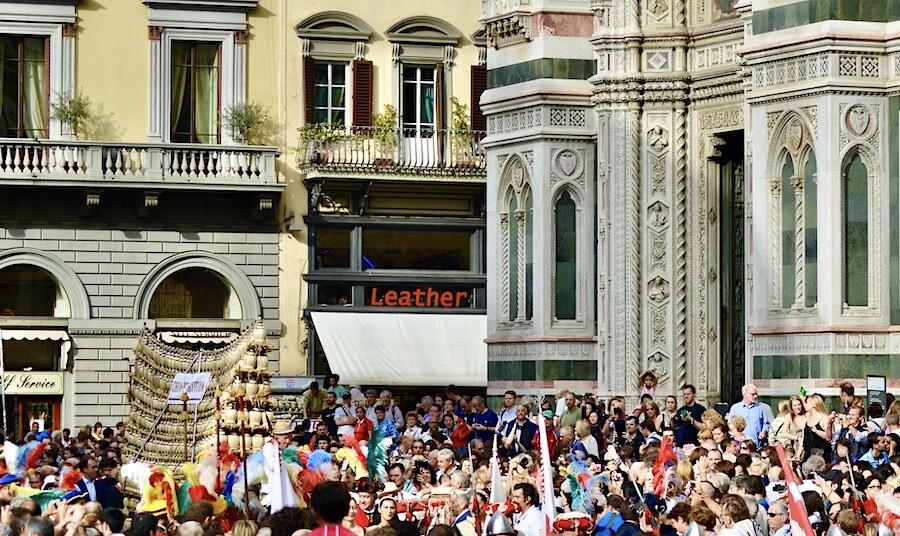 Carro Matto, which roughly translates to Crazy Cart in English, is the traditional Florentine festival held annually to celebrate the new wine harvest. The event is celebrated on September 29th, the feast day of Saint Michael, who is the patron saint of grocers and merchants. It has historical roots going back to the Middle Ages, and it's one of the many traditions that contribute to the rich cultural fabric of Florence.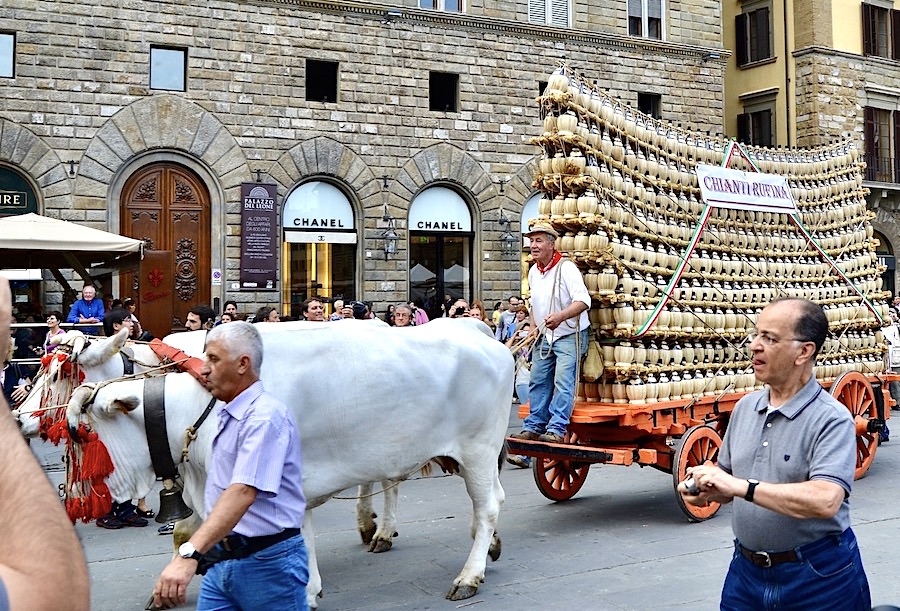 The Carro Matto being led into Piazza Signoria
The main event involves a cart, richly decorated and loaded with flasks (fiaschi) of new wine, being pulled by oxen from Rufina to Florence. The procession makes its way to Piazza del Duomo, where the cart and its bounty are blessed. The procession then makes it way to Piazza Signoria, and there is traditional Florentine flag throwing and other celebrations, many in period costume. Local government officials and community leaders often participate in the procession, and it's an occasion for the entire community to come together in a festive atmosphere. The wine was then given away in the past, but nowadays you can purchase a "fiasco" directly from another cart, so have some Euros on hand!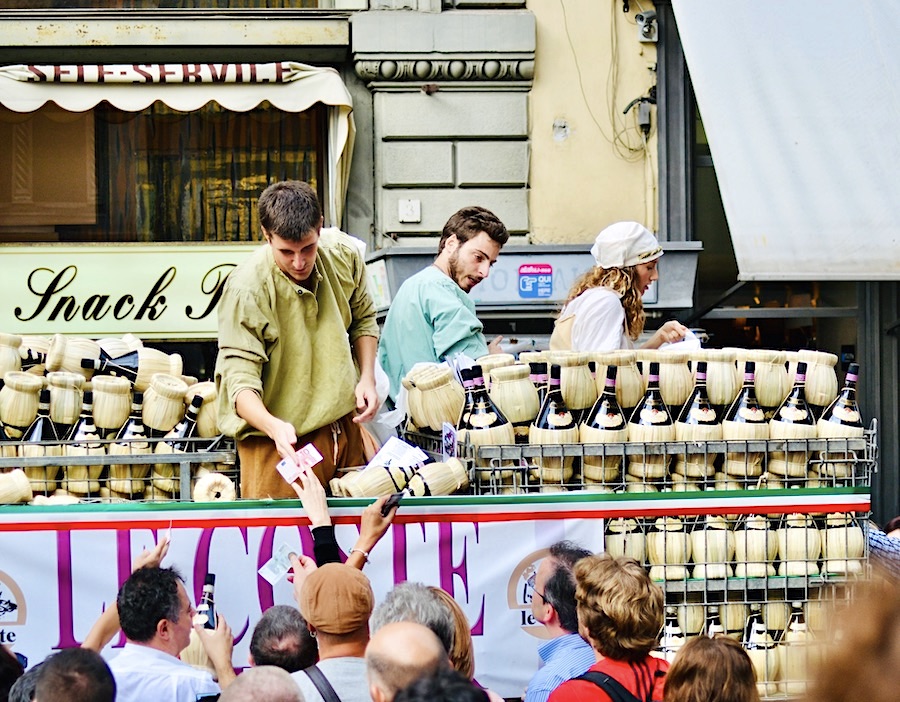 Selling fiaschi of Chianti Rufina directly from another cart during the Carro Matto event
The origins of the Carro Matto are thought to be linked to gratitude and prosperity. The journey from Rufina to Florence is symbolic of bringing the fruits of the land into the city, and it serves as a thanksgiving of sorts for a bountiful harvest. Historically, Rufina and the surrounding countryside have been important wine-producing regions, and the event acknowledges the significance of agriculture and viticulture for the local economy.
It's not just a quaint custom; the Carro Matto is a living tradition that is deeply woven into the cultural and religious life of the city. Even today, the event captures the imagination of locals and tourists alike, serving as a fascinating blend of folklore, religious observance, and community celebration.
Like many traditional festivals, the Carro Matto has evolved over time, but its essence remains as a tribute to the land, the harvest, and the enduring spirit of community in Florence.
Here is a good video of the Carro Matto, in Italian:


allowfullscreen>

The event ends in the Piazza Signoria:


Last update:
comments powered by

Disqus