Home
/
This Month
/ December in Florence : Dicembre a Firenze
December in Florence : Dicembre a Firenze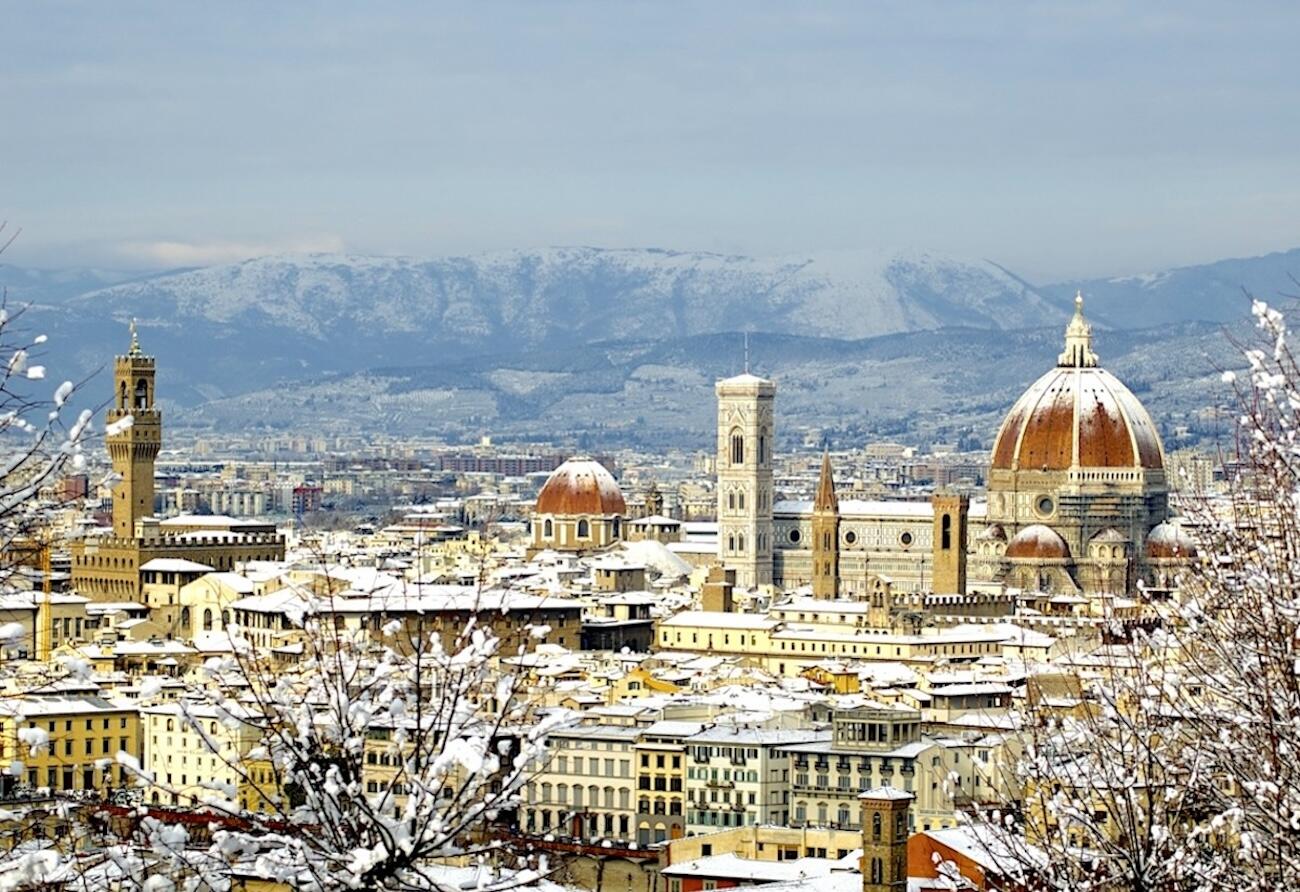 Florence in the snow as seen from San Miniato al Monte in 2009
December is a special time to be in Florence - the winter light makes for fantastic sunsets, and the Arno can be very still at times, providing some great picture taking opportunities. The city is always lit up and decorated, giving the whole center a festive and magical feeling. There are Christmas markets everywhere, and if you are really lucky you may even see some snow! While it is rare to actually have snow fall in the city center (the hills and mountains to the north are usually covered), there were back to back storms on the same night in December in 2009 and 2010.
Here is a video I made from the snow storm on December 18, 2009:
Walking around the center of Florence during the snow storm of 2009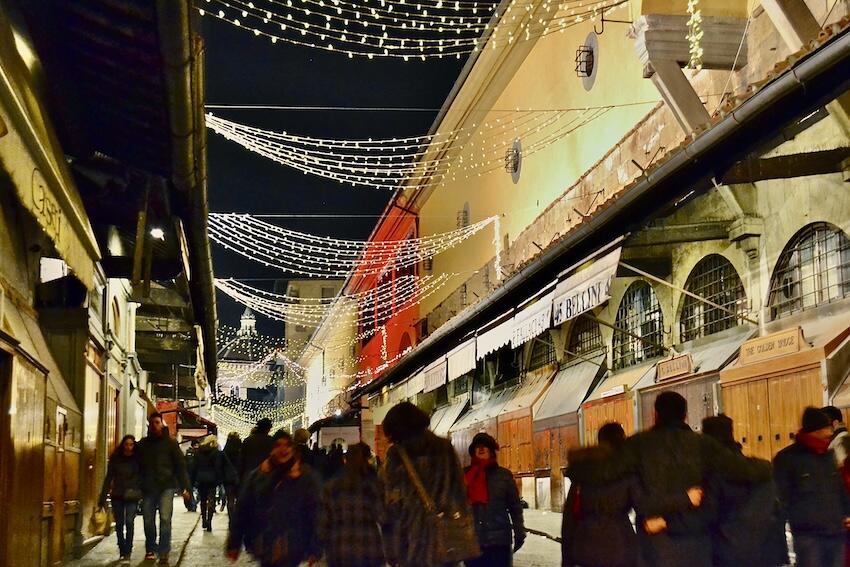 Christmas lights on the Ponte Vecchio
Florence For Kids in December
A great thing to do with kids in Florence this time of year is ice skating (we used to go to the Parterre near Piazza Libertà, but I am not sure if that venue still has a skating rink). There is ice skating at the
Winterpark
on the Arno, and you can rent skates, so don't worry about brining your own if you are traveling. And of course all the usual suspects for children's activities are just as good in the winter, like climbing the duomo and campanile, running around in a piazza, or riding the carousel in Piazza Repubblica.
The famous carousel of Piazza Repubblica in the snow
Florence Christmas Markets
Florence Christmas Markets
Nataleperfile, Dec. 15 to 17, (Palazzo Corsini)
German Christmas Market, Nov. 21 to Dec. 17 (Piazza Santa Croce)
La Fierucola dell'Immacolata, Dec. 8 (Piazza Santissima Annunziata)
La Fierucola di Natale, Dec. 17 (Piazza Ognissanti)
And of course there are Christmas (Natale) markets everywhere around town - many are just one specific weekend. One of our favories is the Nataleperfile at the Palazzo Corsini (offical site) which also is for a great cause: Nataleperfile is the Christmas Market organized to raise funds in for assistance to the seriously ill and their families in the area. The 20th edition will take place from Friday the 15th to Sunday the 17th of December in Palazzo Corsini sul Lungarno. Admission is free.



A vendor in Palazzo Corsini selling Christmas Cookies at the Nataleperfile
Not only is this a wonderful place to find unique gifts, but they also have some pretty amazing choices for lunch, and you get to see the palazzo up close. If you are looking for a panettone, this is the place.
There is also the German Christmas Market in Piazza Santa Croce - this is a big market mostly featuring handicrafts and food from Germany and Austria. It can be a lot of fun to just hang out and drink some mulled wine and perhaps try a bratwurst if you are not in the mood for shoppping, but there are plenty of gift ideas here too, including cheeses, salamis, and sweets.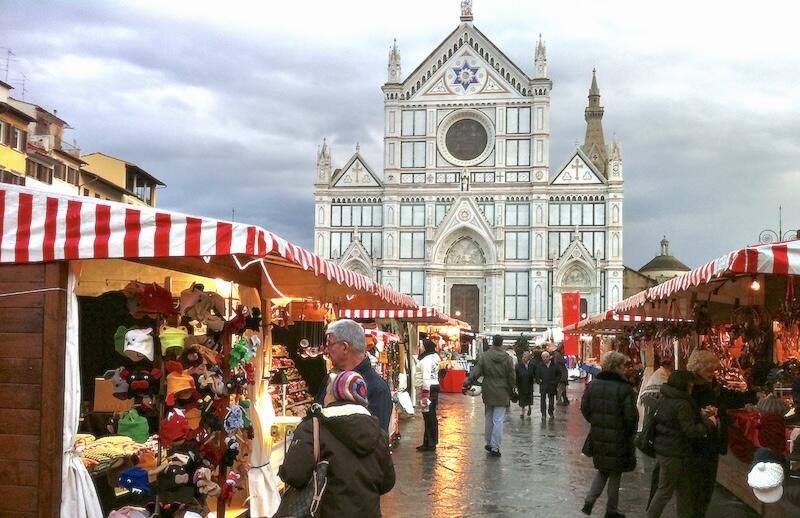 German Christmas Market in Piazza Santa Croce
Another market to check out for some great gifts and food is the Organic Market in Piazza Santo Spirito - they usually have a date during a weekend in December. There is also the La Fierucola dell'Immacolata on December 8th this year in Piazza Santissima Annunziata, and the La Fierucola di Natale in Piazza Ognissanti on December 17th.
Italian speakers can find more details for these markets at Mercatini Natale and La Fierucola. Buon Natale!

Last update:
comments powered by

Disqus