Home
/
This Month
/ June in Florence : Giugno a Firenze
June in Florence : Giugno a Firenze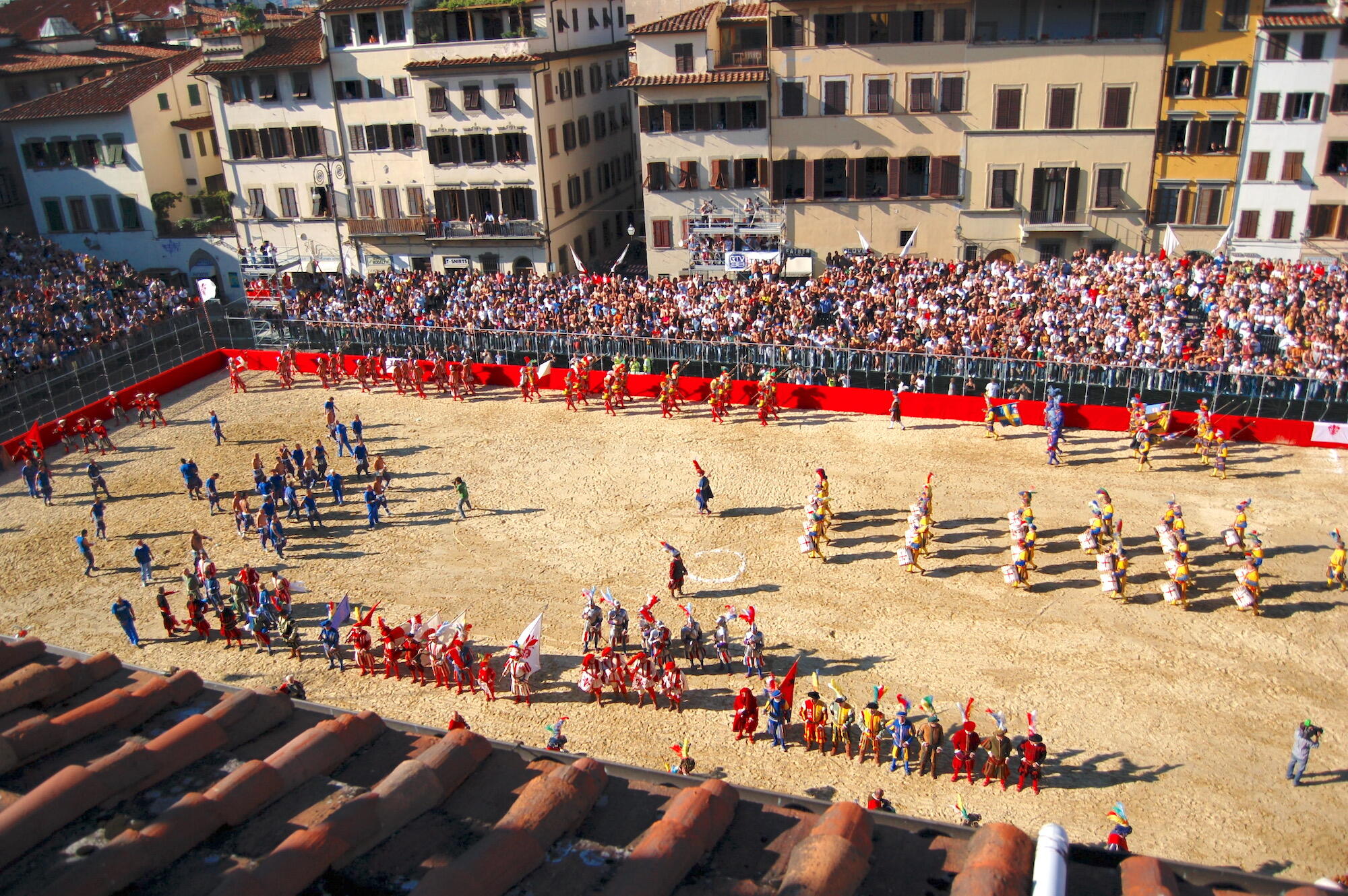 There is one historical event that overshadows all others in June in Florence - the "Calcio Storico" or "Calcio in Costume". This is a medieval tradition which has taken place in the city with only minor breaks for centuries. It is a semi-polarizing event for Florentines and not without recent controversy, including the suspension of the event for a season several years ago to excessive violence. It also closes down much of the city around Piazza Santa Croce for weeks, bringing complaints from both residents and shop owners in the area.
But, it is a grand spectacle and surely if you are lucky enough to procure a ticket and don't mind watching grown men beat on each other while presumably playing a form of soccer it is something to see! This year's semifinal matches are on the 18th and 19th, with the final on the 24th (tickets may still be available).
The other major end of June event is the "Fuochi di San Giovanni" or "Fireworks of St. John", one of Florence's patron saints (yes, this being Florence they have two) and another centuries old tradition. The traditional spot to watch the fireworks is from one of Florence's amazing bridges. This year the event is the night of the 24th, the same day as the final of the Calcio Storico.

Last update:
comments powered by

Disqus