Home
/
Food & Drink
/
Santa Croce
/ Pasticceria Dolci e Dolcezze
Pasticceria Dolci e Dolcezze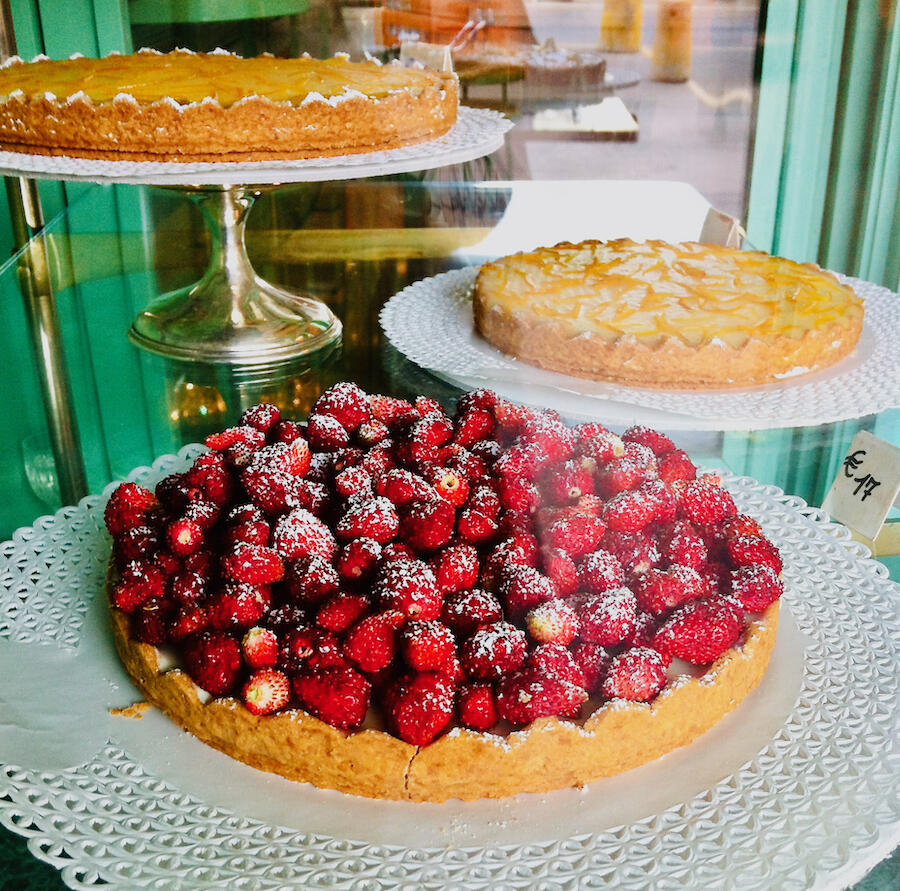 Traditional Italian Pastries at Pasticceria Dolci e Dolcezze
Pasticceria Dolci e Dolcezze is a wonderful, old school Florentine pastry shop that has been serving up traditional Tuscan pastries for over 50 years. The shop is located on Piazza Cesare Beccaria, in walking distance from the Piazza Santa Croce. While famous for its baking, it also has a beautiful, almost antique, nostalgic feel. It is definitely worth trying something to stay just to soak up the feeling of a European cafè from the 1960s.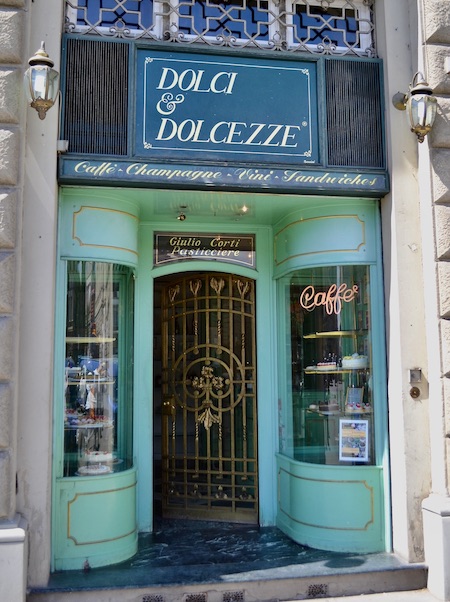 The entrance to Pasticceria Dolci e Dolcezze with curved glass windows and hand lettered gold signage
The pastries at Dolci e Dolcezze are made with fresh, local ingredients, some sourced from the nearby
Mercato di Sant'Ambrogio
. Some of their most popular offerings are cantucci, panforte, and schiacciata alla fiorentina, as well as this amazing strawberry tart above.
Cantucci are an almond biscotti that are traditionally dipped in Vin Santo wine. They are a perfect snack or dessert.
Panforte is a dense fruitcake that is made with honey, nuts, and spices. It is a traditional Christmas cake in Tuscany, but it can be enjoyed any time of year.
Schiacciata alla fiorentina is a fluffy, crispy "bread" that is made with olive oil, raisins, and pine nuts. It is a simple but delicious pastry that is perfect for a quick breakfast or snack.
In addition to these traditional pastries, Dolci e Dolcezze also has a variety of other pastries, beverages, and panini.
They don't appear to have any social media - if anyone comes across something, please comment below.
You can find Pasticceria Dolci e Dolcezze on
Piazza Beccaria
:

Last update:
comments powered by

Disqus