Home
/
This Month
/ September in Florence : Settembre a Firenze
September in Florence : Settembre a Firenze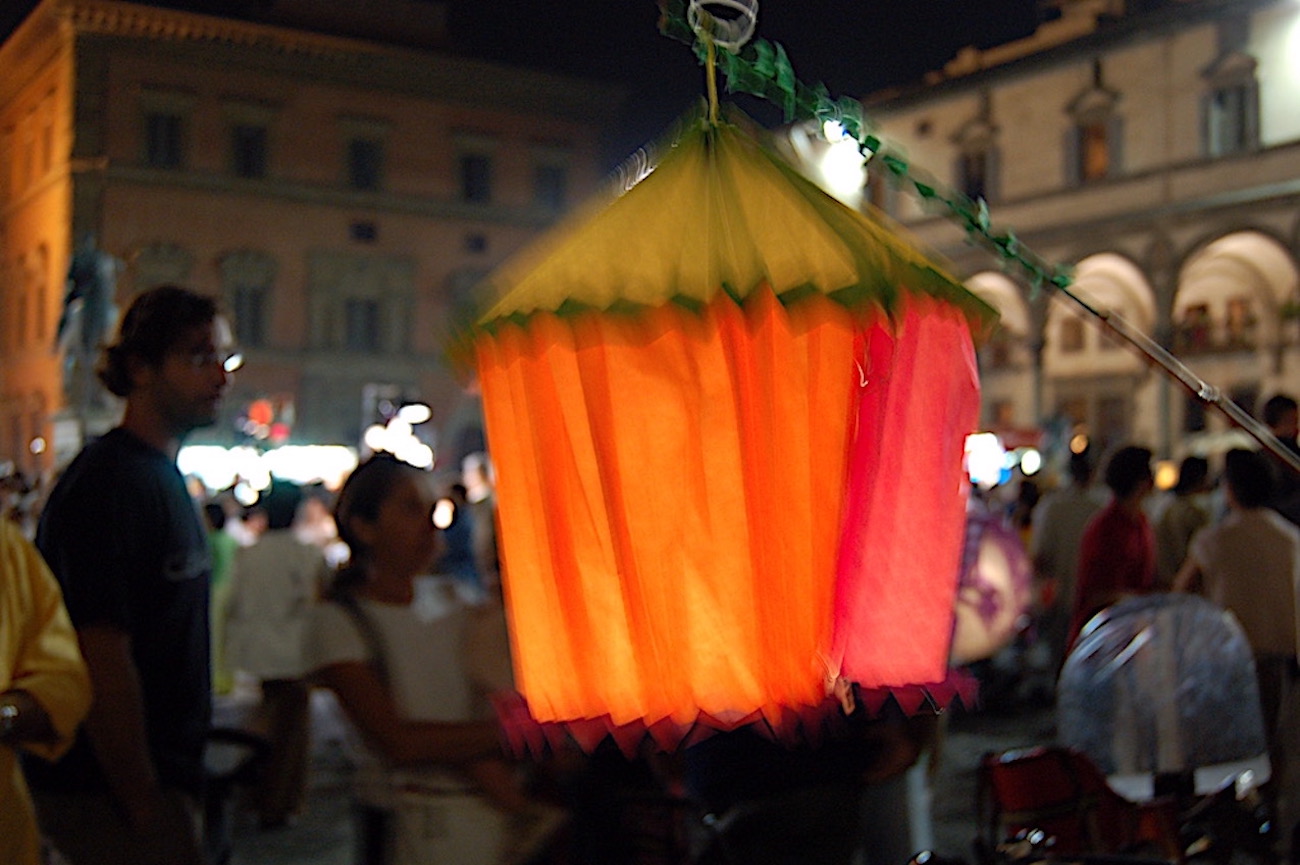 September in Florence is one of our favorite months: the weather cools off, there is the magical Festa della Rificolona in Piazza Santissima Annuziata, and multiple outstanding wine events, including the Carro Matto in Florence, Vino al Vino in Panzano, and the Expo del Chianti Classico in Greve.
Festa della Rificolona
Each year on the evening of September 7th is the
Festa della Rificolona
. This is an ancient traditional procession and a favorite for Florentine families as it centers around a parade of lantern bearing citizens and children following a band (or two), while other children (and sometimes adults) try to shoot out the lantern lights (candles) with peashooters! Of course it also is aligned with a religious event, as it is on the eve of the Nativity of Mary, the birthday of Christ's mother, and evolved from farmers from the countryside making their way to Florence on this evening to celebrate her birth the next day.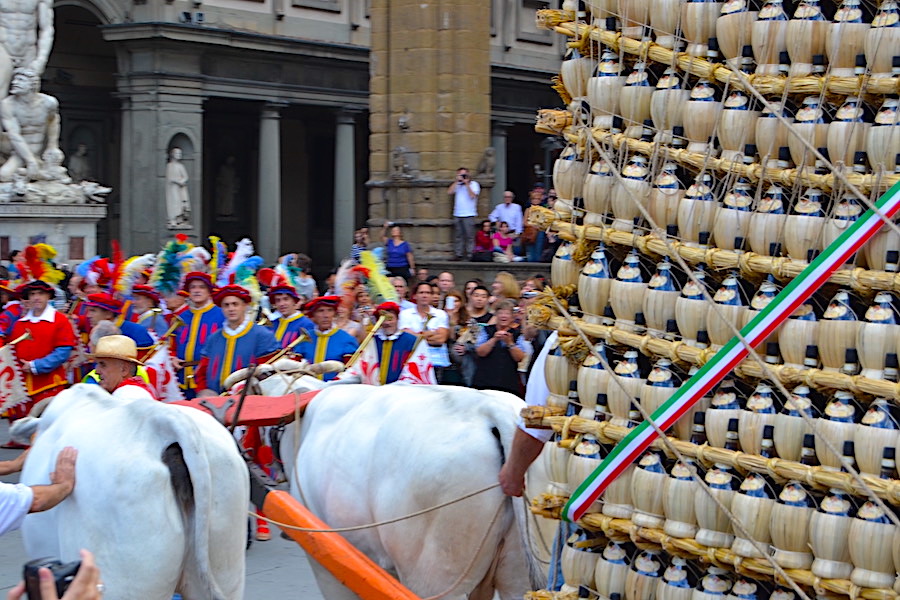 The Chianina oxen led "Carro Matto" in Piazza Signoria
"
Carro Matto
" translates roughly to the "Crazy Cart", and is a traditional Florentine festival celebrating the new wine harvest, especially the wine of Chianti Rufina, which lies to the east of Florence. The cart itself (above) is led by two giant white Chianina, driven by a contadino, and stacked frighteningly (or crazily some might say) high with fiaschi of fresh chianti. The event is generally celebrated on September 29th, the feast day of Saint Michael. It also has historical roots going back to the Middle Ages, and it's one of the many traditions that contribute to the rich cultural fabric of Florence.
September Wine Events in Tuscany
The two most prominent (and our favorite) wine events take place down the SR 222 (known as the "Chiantigiana"), south of Florence, in the Chianti Classico zone.
Expo del Chianti Classico, Greve in Chianti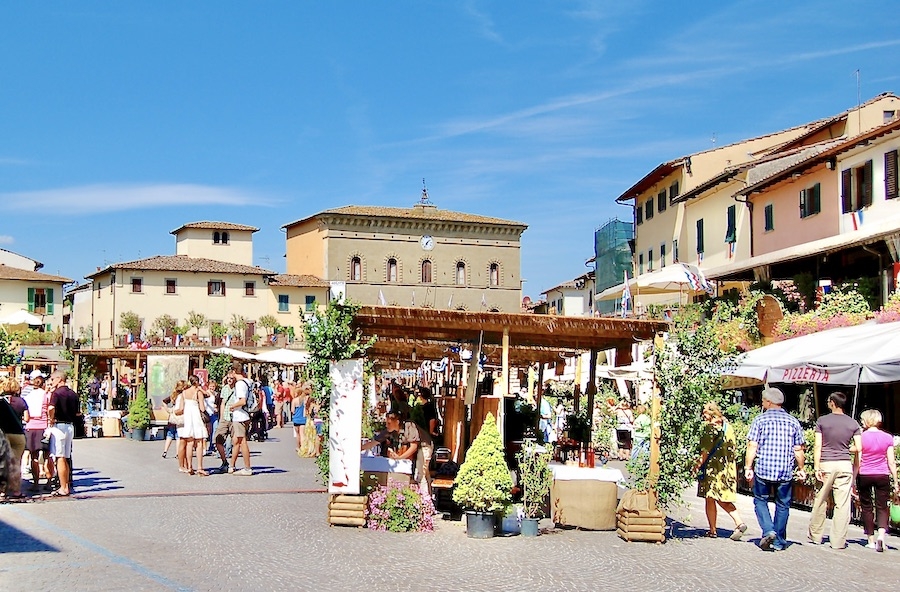 Piazza Matteotti during the Expo del Chianti Classico
This is the larger of these two events and takes place in Piazza Matteotti. The 2023 version is the 51st edition and will run from September 7th to 10th. There is a lot going on but if you love wine, buy your tasting glass and enjoy from an amazing selection. Much more information is available of their
website
.
Vino al Vino, Panzano in Chianti
Vino al Vino is the annual festival of the consortium of Panzano in Chianti winemakers, and will run from the 15th to 17th of September in 2023. The whole village comes together for this event, and it features some of the finest wine produced anywhere in the world. Again, you can buy a tasting glass and not only try this wines but also mingle with the people who make them and ask questions directly to the winemakers. Here is a video I made of this event - it is a little old but I think it captures the event well:
And of course - this is Italy - there are amazing food options at all of these events.

Last update:
comments powered by

Disqus